Spend a beautiful day exploring Machu Picchu with a full-day excursion from Cusco. Board the trains from the Andes into the Cloud Forest region and enjoy the mountains' stunning scenery and the Urubamba River. Explore Machu Picchu with an exclusive Profesional Local Tour Guide and learn about its architecture, history, and the daily life of the residents.
Machu Picchu Day Trip from Cusco - Overview
Machu Picchu Day Trip will take on a full-day adventure from Cusco to Machu Picchu, exploring the Peruvian Andes from the high dry weather on the highlands into the Machu Picchu region covered with the cloud forest's dense vegetation. Machu Picchu city is a complex of Palaces, temples, houses, storehouses, plazas, and schools­. The citadel lies on a high step ridge, surrounded by mountains and the Urubamba river. Scholars are still trying to uncover the mysteries of "the Lost City of the Incas." Come and join me on this expedition to visit this ancient city abandoned in the early 16th century.
Machu Picchu is one of the most popular tourist destinations in the world, and for a good reason. The ancient Inca site is an incredible feat of engineering, and its setting in the Andes Mountains is breathtaking. You can also hike the Classic Inca Trail Hike, which takes 4 days and 3 nights.
Tour details:
Duration: Full day
Distance: 50 miles (80 km).
Travel time: 3.5 hours each way.
Altitude: 7,970 feet (2,430 meters)
Best season: Dry season (April to October)
Transportation: Train, bus, walking
Highlights:
Start and Finish the tour at the door of your hotel
Visit one of the New 7 Wonders of the World in one day
Admire the stunning scenery on the train journey to Machu Picchu
Machu Picchu Day Trip at Glance
Pick up from your hotel around 4:30 am, depending on the train schedule, and drive along the mountains until Ollantaytambo, where you will take the 1:30-minute train ride to Machu Picchu Pueblo (Aguas Calientes).
Upon arrival to Aguas Calientes city, your tour guide will be waiting for you to show you the best part of the town and give you free time so you can explore the city to later go to the bus terminal that takes you on a 30-minute beautiful ride up to Machu Picchu and enter the citadel.
Once in Machu Picchu and passing the Checkpoint, you will have a 3 to 4 hours guided tour by your English-speaking guide showing you the best of this legendary lost city of the Incas.
After the tour, you will have free time to explore Machu Picchu. You will catch the bus back to Aguas Calientes for lunch (not included). After, board the train and bus back to Cusco. The estimated arrival time is 8.30 pm back to your hotel.
Included
Hotel pickup and drop-off from your hotel
Round-trip transportation from hotel to hotel
Train to Machu Picchu pueblo (Expedition or 360° Voyager)
Bus up and down to Machu Picchu
Entrance to Machu Picchu
Train from Machu Picchu to Ollantaytambo (Expedition or Voyager)
Bus back to Cusco, transfer back to your hotel
Professional, highly trained Local Tour Guides
The tour will finish at your hotel
Not Included
Meals not Included
Travel Insurance
Important to know before booking.
Meals are not included in this tour
You can upgrade to a private tour
You can upgrade to panoramic or luxury trains
The full itinerary of the Machu Picchu Day trip From Cusco
To be able to participate in the Full day tour to Machu Picchu, you need to arrive in Cusco a few days before to acclimatize and stay in a hotel near the center of Cusco with route access. If you stay in Sacred Valley, like Urubamba or Ollantaytambo, the pickup will be 2 hours later than usual because the Train station is located in the town of Ollantaytambo.
The pickup time from Cusco is around 4.30 am, which could be before or after, depending on the final train schedule. Also, the entry time to Machu Picchu ultimately depends on the time of booking. We suggest booking the best train schedules and entry times to Machu Picchu as soon as possible. If you stay closer to Ollantaytambo, the pickup will be around 6 to 7 am.
After pick up from your hotel in Cusco, we will drive you to the train station of Ollantaytambo, where you will board the train to Machu Picchu Pueblo (Aguas Calientes town); the train ride takes 1.5 hours, passing through beautiful landscapes from the high Andes and the Cloud Forest. Upon Arrival at the final Train station, your tour guide will meet you at the train station and take you to the bus station to board the buses to Machu Picchu for 30 minutes.
You will arrive at the main gate of Machu Picchu around 10:am, present the entry tickets, show the original passports, and enter to explore Machu Picchu with your exclusive TreXperience Tour Guide. Your tour guide will take you to explore the most important buildings, such as The viewpoints, the Guard House, the terraces, temples, palaces, etc. After the guided tour, you can take some time to relax and enjoy the fantastic views.
After the Machu Picchu tour, you will board the bus down to Aguas Calientes, have lunch (not included), and some free time in the town. You can explore the streets, take short walks in the cloud forest, visit the hot springs if time allows, or explore the local market. Aguas Calientes is a very small town, and you can easily walk in 10 minutes from one corner to the other.
Later in the afternoon, you will board the train back to Ollantaytambo, where our team will be waiting for you and will transfer you by bus back to Cusco. The expected arrival time is around 7.30 pm to 8:00 pm.
You can upgrade:
The trains you can upgrade the Panoramic trains (Vistadome trains), or you can add a one-way or round trip.
You can also upgrade to a private tour where the tour guide will travel with you from Cusco and back to Cusco.
Machu Picchu day trip packing list
You've booked your trip and are ready to go...but what on earth should you pack? Don't worry; we've got you covered. Here is a comprehensive packing list for Machu Picchu, covering everything from clothes and shoes to cameras and medicine. So please sit back, relax, and let us help you get prepared for the trip of a lifetime!
What to Pack for Machu Picchu full-day trip?
When packing for Machu Picchu, packing items that will be comfortable to hike is essential. Packing things that protect you from the sun is also necessary, as the hike can be pretty strenuous.
When you travel from Cusco, early morning in Cusco can be very cold, wear appropriate warm clothes. However, when you arrive at Machu Picchu, you will be in the cloud forest with warm weather and need light clothes. It would be best if you traveled with a small backpack where you can put snacks, water, jackets, and anything else you take on the Machu Picchu Day Trip.
The backpack must be a maximum of 25 liters; if you have a bigger backpack, make sure you pack light and looks small for Machu Picchu; otherwise, you will be requested to store it in the lockers.
Some suggested items to pack include:
A hat or visor to protect your face from the sun
Sunscreen: You'll be closer to the sun here than at sea level, and there's little shade.
Sunglasses: You'll want to protect your eyes from the intense sun. Sunglasses are also helpful for blocking the intense glare from the snow-capped mountains.
Comfortable hiking shoes or sneakers: You'll be doing a lot of walking around Machu Picchu
Lightweight rain jacket or poncho, Ponchos work better
A small daypack to carry your essentials and must be a maximum of 25 liters
Snacks and water: Once inside Machu Picchu, there is no place to buy food.
Layers: It can be warm during the day but get chilly at night or in the shade. Bring a sweater or light jacket that you can easily take on and off.
Bug spray: mosquitos love jungle areas like this. Be sure your bug spray is effective against both mosquitoes and ticks.
A good camera is probably a given for most travelers, but with such fantastic scenery, you'll want to ensure your camera is up to the task!
What to Pack for the Huayna Picchu or Machu Picchu Montaña hike?
When preparing for your Huyana Picchu hike, there are a few essential items you will need to pack to have a successful and safe journey. Here is a list of suggested things to bring with you:
A good pair of hiking shoes or boots that are comfortable and provide good support.
Warm layers of clothing, as the temperature can change quickly at high altitudes.
Plenty of water and snacks to keep you hydrated and fueled during the hike.
Sunscreen, sunglasses, and a hat protect you from strong sunrays.
A first aid kit in case of any minor injuries.
A camera to capture all the incredible views!
What NOT to Pack for Machu Picchu?
When packing for Machu Picchu, there are certain items that you may want to leave at home in order to travel more comfortably and responsibly. Here are some things that you should avoid packing for your trip to Machu Picchu:
Hiking boots with a new or untested fit: You should avoid packing new or untested hiking boots. Wear comfortable and well-worn shoes that provide good support and won't cause blisters or foot pain.
Bulky or heavy clothing: Machu Picchu has a warm and humid climate, even during the dry season. You should pack lightweight and breathable clothing that dries easily.
Large bags or suitcases: You'll need to carry your own bags while traveling around the site, and there are strict size and weight limits for bags on trains and buses. Avoid packing large bags or suitcases and instead opt for a small backpack or daypack.
Single-use plastics: As part of a responsible tourism initiative, visitors are encouraged not to bring or use single-use plastics at Machu Picchu. Bring a reusable water bottle and avoid packing disposable items such as plastic bags and straws.
Drones: Drones are prohibited at Machu Picchu and can be confiscated by authorities.
Illegal substances: As with any travel destination, bringing drugs or other illegal substances to Machu Picchu is illegal.
Overall, it's best to pack light and be mindful of the environment and local regulations when preparing for your Machu Picchu trip.
Machu Picchu full-day trip price
Price per person:
320.USD per person for adults
280.USD per person for children & students
480.USD per person for a private tour
4+ Travelers, contact us to get a special quotation.
To book the Machu Picchu Day Trip, you must make an initial payment of 200.USD per person, the remaining balance can be paid online, in installments, or Cusco with any credit card at no booking fees at all.
Student Discount:
All travelers under 17 will have a $40 discount.
If you are 25 years old or under when traveling, you can get a 40$ discount with your student ID. Please advise by email to give you a code for the discount.
Valid Student ID
To get the student discount, travelers should have a Valid ID with the following:
25 years or less at the time of entering Machu Picchu. Older than 25 can not enter as a student
The ID must have the Name of the university, name, and photo of the student
The ID must have a valid expiration date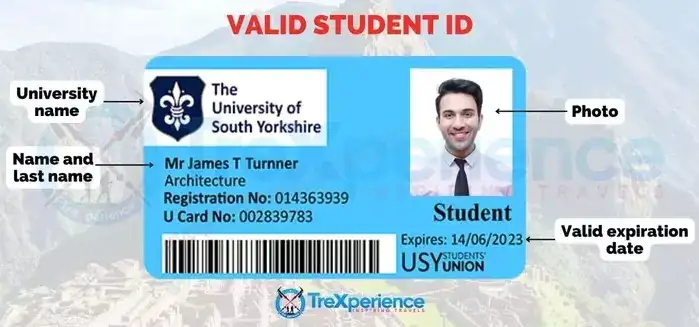 ​
Invalid Student IDs
Student IDs are not eligible for a discount when:
Traveler is older than 25
Expired ID
Student Id without expiration date
ISIC cards are not valid.

​
---
Similar tours you might be interested in:
Machu Picchu day trip from Cusco FAQs
Looking for an adventure while in Cusco, Peru? Why not consider a day trip to the iconic Machu Picchu? Located just a few hours away from Cusco by train, Machu Picchu is one of Peru's most popular tourist destinations. And for a good reason - it's simply breathtaking.
What is Machu Picchu?
Machu Picchu is an ancient Inca site in the Andes Mountains of Peru. The site is situated on a mountain ridge above the Urubamba River valley and consists of numerous buildings and temples. The most famous structure at Machu Picchu is the Intihuatana Stone, an ancient sun clock.

Machu Picchu was built in the 15th century and was later abandoned after the Spanish conquest of the Inca Empire. The site was rediscovered in 1911 by American explorer Hiram Bingham. Today, Machu Picchu is one of Peru's top tourist attractions and receives over 2 million visitors yearly.
What's the weather like in Machu Picchu?
Machu Picchu is located in the Southern Hemisphere and, as such, experiences different weather patterns than locations in the Northern Hemisphere. The average temperature in Machu Picchu is 68 degrees Fahrenheit, with an average high of 72 degrees Fahrenheit and an average low of 64 degrees Fahrenheit.
However, Machu Picchu is located in the Andes Mountains, so temperatures vary depending on altitude. The higher you are in the mountains, the cooler it will be. For example, at the summit of Huayna Picchu, the temperature averages about 46 degrees Fahrenheit. Precipitation is also common in Machu Picchu, especially from November to March.
What's the weather like in Cusco?
Cusco is a city in Peru that experiences a variety of weather patterns throughout the year. The city is located in the Andes Mountains, which can make the weather unpredictable. However, Cusco generally has a mild climate with average temperatures ranging from 15 to 20 degrees Celsius.
The rainy season in Cusco usually lasts from November to March, with January and February being the wettest months. During this time, it is not uncommon for the city to receive up to 300mm of rainfall. This can cause flooding and mudslides, so it is essential to be aware of the weather conditions before traveling to Cusco during this time.
From April to October, Cusco experiences its dry season. This is the best time to visit the city as the weather is more stable and there is less chance of rain. However, it is still advisable to pack a raincoat even during the dry season, as showers can occur. Overall, Cusco has pleasant weather conditions, making it an excellent destination for travelers all year round.
How to get to Machu Picchu from Cusco?
There are a few different ways to get to Machu Picchu from Cusco.
The most popular way is to take the train from Cusco to Aguas Calientes and then take a bus to Machu Picchu. This is the easiest and most comfortable way to get there.
Another option is to hike the Inca Trail. This is a more challenging option but also a lot more rewarding. The hike takes about four days, and you will camp along the way. On the fourth day, you will reach Machu Picchu.
If you are feeling adventurous, you can hike an alternative hike to Machu Picchu, such as the Salkantay Trek to Machu Picchu. This is a more challenging route, but it is doable by anybody in a moderate physical condition. You will need to be in good physical condition.
No matter how you choose to get to Machu Picchu from Cusco, it will be a fantastic experience.
What to see in Machu Picchu?
There are many things to see in Machu Picchu, but here are some of the highlights:
The Temple of the Sun: This is one of the most iconic structures in Machu Picchu and is worth a visit.
The Inka Palace: Another must-see temple in Machu Picchu, located in the center of the citadel
The Inca Bridge: Located in the upper, currently closed to the public.
The Intihuatana Stone: This stone is located in the central plaza of Machu Picchu and is thought to have been used by the Incas for astronomical purposes.
The temple of the Condor: Located in the lower part of Machu Picchu.
Where to stay in Cusco before the Machu Picchu day trip?
There are a few things to consider when choosing where to stay in Cusco before your Machu Picchu day trip.
Firstly, Cusco is a large city, and Machu Picchu day trips start very early, so staying in the city center may be a good option for you. However, if you would prefer to avoid the hustle and bustle of the city, there are plenty of hotels and hostels located in the quieter suburbs of Cusco.
Another thing to consider is whether you want to stay in a hotel or a hostel. Hostels are often cheaper than hotels and can be a great way to meet other travelers. However, they may not offer the same level of comfort or service as a hotel. A hostel may be a good option if you are traveling on a budget. However, a hotel may be better if you want a more luxurious experience.
Finally, it is essential to consider your personal preferences when choosing where to stay in Cusco. Do you prefer being close to the city center or being in a quieter area? Do you mind spending a little extra money on a hotel, or would you like the value of a hostel? Consider all of these factors when making your decision and choose the option that is best for you.
What are the best Machu Picchu tours by train?
There are several ways to get to Machu Picchu by train:
Full-day trip to Machu Picchu: A day trip to Machu Picchu from Cusco is the perfect way to see this world-famous Inca site in just 1 day. The trip includes round-trip transportation from Cusco, a guided tour of the ruins, and plenty of time to explore on your own.
Overnight trip to Machu Picchu: This 2-day tour takes you from Cusco to Ollantaytambo, where you'll board the train for a scenic ride through the valley to Aguas Calientes. Upon arrival in Aguas Calientes, you'll check into your hotel. The next day, you will explore Machu Picchu and return to Cusco.
Sacred Valley + Machu Picchu: The Sacred Valley and Machu Picchu are two of Peru's most popular tourist destinations. While the Sacred Valley is home to many Inca ruins, including the well-known site of Pisac, Machu Picchu is the country's most famous ruin and one of the Seven Wonders of the World. Combine these 2 excellent sites in just 2 days.
Cusco, Sacred Valley, and Machu Picchu: This 4-day trip will start with exploring Cusco, where you will learn about the Inca culture and see some of the most impressive ruins in the area. From Cusco, you will head to the Sacred Valley, where you can explore more ruins, hike through stunning scenery, and visit traditional villages. Finally, you will end your trip with a visit to Machu Picchu, one of the most famous archaeological sites in the world.
What are the best trains for the Machu Picchu day trip?
A few trains go from Cusco to Machu Picchu, but the PeruRail Expedition and Vistadome trains are the best options. There is also another company, IncaRail. However, this one has fewer trains departing every day.
The best train for a Machu Picchu day trip tour is the early morning train from 6.00 am to 9.00 am. These trains depart from Ollantaytambo. To return, we recommend taking the 3-4 pm train back to Ollantaytambo and then the bus back to Cusco.
What is the best time to visit Machu Picchu?
Machu Picchu is one of the Seven Wonders of the World and a must-see destination for anyone traveling to Peru. But with only a limited number of visitors allowed per day, it's important to plan your trip carefully. So when is the best time to visit Machu Picchu?

The answer depends on what you're looking for in your trip. If you want to avoid the crowds, the best time to visit Machu Picchu is during the shoulder seasons of April-May and September-October. These months see fewer tourists than the peak summer months, so you'll have a more intimate experience of this amazing site. However, be aware that weather conditions can be unpredictable during these times, so come prepared for rain or cold temperatures.

If you're looking for ideal weather conditions, the best time to visit Machu Picchu is during the dry season of June-August. You'll enjoy clear skies and warm days, making it perfect for exploring all Machu Picchu offers. However, this is also the busiest time of year, so expect large crowds and long lines at popular sites like the Inca Trail and Huayna Picchu.

No matter when you visit Machu Picchu, it's sure to be an unforgettable experience. Just remember to plan and prepare for whatever Mother Nature has in store!
Is this tour safe for children?
Yes, this tour is safe for children. Our experienced guides will care for your children and ensure they have a great time.
How long in advance should I book?
If you're planning on making a Machu Picchu day trip from Cusco, booking at least a few days in advance is best. This will give you enough time to arrange transportation and accommodation and give you some flexibility in case of any changes or cancellations.
Can you pick us up from the Sacred Valley?
We can pick you up from the Sacred Valley and take you on a tour of Machu Picchu! The Sacred Valley is home to some of the most stunning scenery in all of Peru, and Machu Picchu is one of the most popular tourist destinations in the country. Our expert guides will show you around the ancient Inca site and tell you its history and significance. You'll also have plenty of time to explore and enjoy the breathtaking views.
I'm staying at an Airbnb. Can you still pick us up?
Yes, we can still pick you up from your Airbnb rental! We'll need the address of your rental to do so. Please note that our Machu Picchu day trip includes transportation from Cusco to the Machu Picchu site, so you won't need to worry about getting there on your own.
Tips for visiting Machu Picchu
Arrive early - to avoid the crowds, aim to arrive at Machu Picchu as early as possible. The gates open at 6 am, so if you can get there then or soon after, you'll have a much better experience.
Hire a tour company - unless you want to explore the site alone, we recommend hiring a tour company with a guide. They'll be able to bring the ruins to life and tell you all sorts of interesting stories and facts about what you're seeing.
Allow plenty of time - because there's so much to see at Machu Picchu
Dress appropriately - although it can be hot during the day, it gets cold once the sun goes down, so pack some warm clothes for the evening.