Responsible Travel in Peru
TreXperience is a Local Tour Operator from Cusco city. We organize responsible tours to Machu Picchu and other places in Peru. We care a lot about environmental conservation and helping our community. We organize cleaning campaigns and reforestation activities. We've just built a library where we provide computers with internet, school books, and other educational materials for local kids. We believe in supporting the development of our country through education and sustainable tourism.
We offer various treks to Machu Picchu, like the Inca Trail, Salkantay trek, Lares trek, and even a shorter 2-day version of the Inca trail. Everyone in our TreXperience family comes from Cusco or the Sacred Valley for a local, authentic experience.
To avoid the negative impact of tourism on our Local Communities, we ensure:
We avoid pollution in all our tours, starting from the office operations where we recycle. During the tours, we avoid taking garbage to the villages we visit and encourage our guests and staff to collect any residues found on the trails; we encourage our guests to do so. This way, we keep clean all places we visit.
We advise our guests not to disturb wildlife on the trails or to destroy or collect any plants or flowers.
Our guests must carry a reusable water container on the tours; single-use plastic bottles are not allowed on our tours.
We use solar panels and lamps for the night, provide biodegradable soap, and recycle during tours.
We have a zero-tolerance against child exploitation and sexual exploitation in the field of tourism.
We encourage our guests not to take gifts such as candies or cookies to local children; donating a book, a pen, or something useful for education is better.
We support a local library with the internet where the children can access information and modern technology; this project is located In the Parompampa and Cachiccata Village.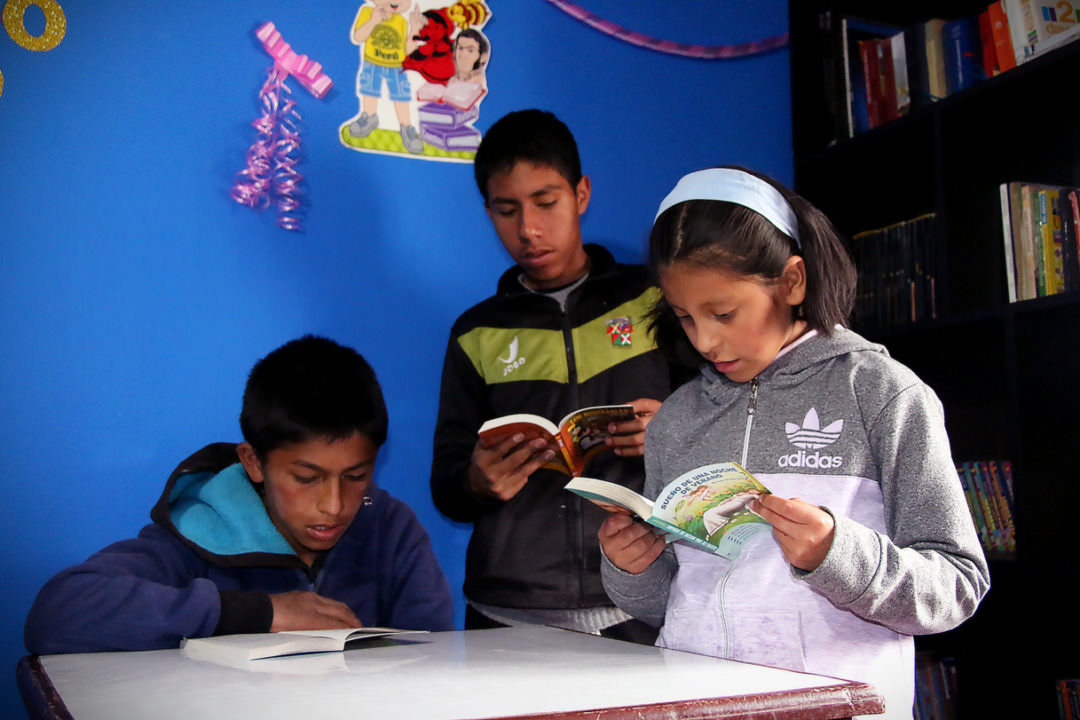 Travelers Code of conduct
Take time and learn about the places you will visit (history, culture, restrictions).
Learn basic words of the local language to communicate with locals (Spanish and Quechua).
Respect the local culture, dress up accordingly, and ask permission to take pictures.
Do not take gifts such as candies or cookies to local children; it is better to donate a book, a pen, or something useful for education.
Do not buy Inca, pre-Incan objects, antique fabrics, or paintings from the colonial. All these items are considered national property.
Buy from local people. Bargaining is normal in local markets; however, paid what is fair.
Please do not leave any garbage on the places we visit.
Code Against Sexual Exploitation of Children (ESNNA)
The Ministry of Foreign Trade and Tourism (MINCETUR) has established a policy against the sexual exploitation of children and young people (ESNNA).
Additionally, the ESNNA regulation and TreXperience have agreed on joint actions to prevent and prevent the problems that have been mentioned above. As a result, we are making the following announcement:
We are against any sexual exploitation of children and young people in Peru and around the world, particularly in any form that is associated with travel and tourism, because this is an activity that violates fundamental human rights and is incompatible with the goals that are inherently associated with our company.
Following the aforementioned points, we condemn those who use tourist activities and the opportunities and services they provide to encourage, facilitate, or justify the sexual exploitation of girls, boys, and young people. 
 We condemn those who use tourist activities and the opportunities and services they provide to encourage, facilitate, or justify the sexual exploitation of girls.
 TreXperience, Joins the fight against the sexual exploitation of children and adolescents in the tourism industry by subscribing to this code of conduct for all travelers and staff: 
Upholding an ethical policy categorically opposing the sexual exploitation of children and young people.
The staff must be informed and educated about the firm's policy to prevent the sexual exploitation of children and young people while on trips and tours.
Put signs in a visible location to remind consumers and suppliers of your stance on the sexual exploitation of children and teens in travel and tourism.
Include a statement in contracts with travel providers that collectively oppose the sexual exploitation of young people of both sexes, including girls, boys, and young adults. The following passages will be utilized: "The travel and tourist sector supports young people and children without engaging in sexual exploitation. Because of this, we do not tolerate any behavior that encourages the sexual abuse of children and young people."
Sustainability
At TreXperience, we are committed to environmental and social protection. We love and enjoy the places we visit and aim to protect them. Sustainability should not be a cost of doing business but a way of doing business. Sustainability is protecting, preserving, respecting, supporting, and caring about our environment, coworkers, neighbors, and local communities.
Peru's tourism industry is highly regulated, and we work according to the regulations as a responsible company. We want to keep growing as a company, but not alone. We want our workers' development but always ensure we don't destroy the beauty of our planet.
Commitment to sustainability
We are proud to maintain an excellent record of safety operations throughout our tours. Every year we hold safety training for all our staff.
We are always aware of our country's political, natural, and weather situations. We've developed security standards to protect our guests and employees. We will not go to places where it can risk their safety and security.
We constantly train our porters, chef, and tour guides about safety, security, recycling, and new regulations.
Water is the most important resource we need for life. It allows us to prepare food, bathe, drink, wash, and clean. For this reason, we have a strict policy about water waste and pollution.
Peru is one of the most biodiverse countries globally, and it is our responsibility to protect them by minimizing water, garbage, and air pollution.
We contribute to many local nonprofit organizations and organize volunteerism in several local communities. This is a good way to give something back to our brothers and sisters.
We are committed to achieving excellence in all our operations. Our goal is to become a leading environmental protection company and support local communities.