TreXperience Greenhouse Project


"Project under construction."
"Plant a tree and give life to future generations" is our motto at our social project Supported by TreXperience, Ultimate Trekking, TreKero, and other local tour operators in Cusco!!! Covering the educational and environmental area in the Cachiccata village located 30 minutes from the Ollantaytambo district.
In Cachiccata, there are around 80 families, all of them dedicated to agriculture, and also working in the tourism industry since this village has a lot to offer: starting from the Inca Quarry with hundreds of Chullpas, ancient Incan burial tombs, and a wide variety of flora and fauna. This is located at 7km from Ollantaytambo,
We are doing this project to involve the community members in working with us in the tourism industry and running the Greenhouse, where we will grow organic vegetable and native trees to be later donated to the villager and nearby communities. We also perform training campaigns to show them the benefits of planting more trees on our planet.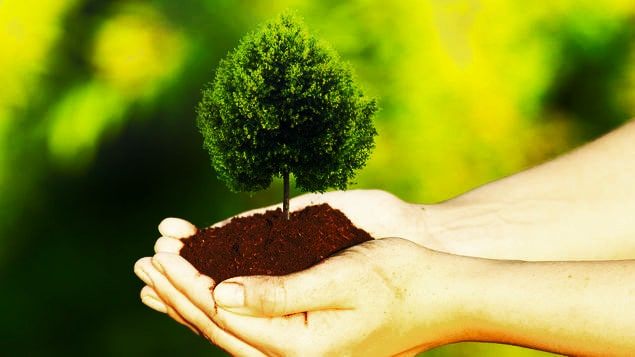 MISSION
Our mission is to continuously produce organic vegetables and native trees to be later donated to different communities helping them to consume healthy products an also help actively with the reforestation of our planet with native trees ensuring water and life for future generations, and to make the tourism business gets a positive impact on the environment and the communities we visit.
Educate and help local communities in better environmental practices, including waste management
Improve life standards through better life habits such as the consumption of healthy, organic products
Inspire teamwork necessary for the development of our nation
Involve children actively in our project to create a new nation aware of the problem we face with global warming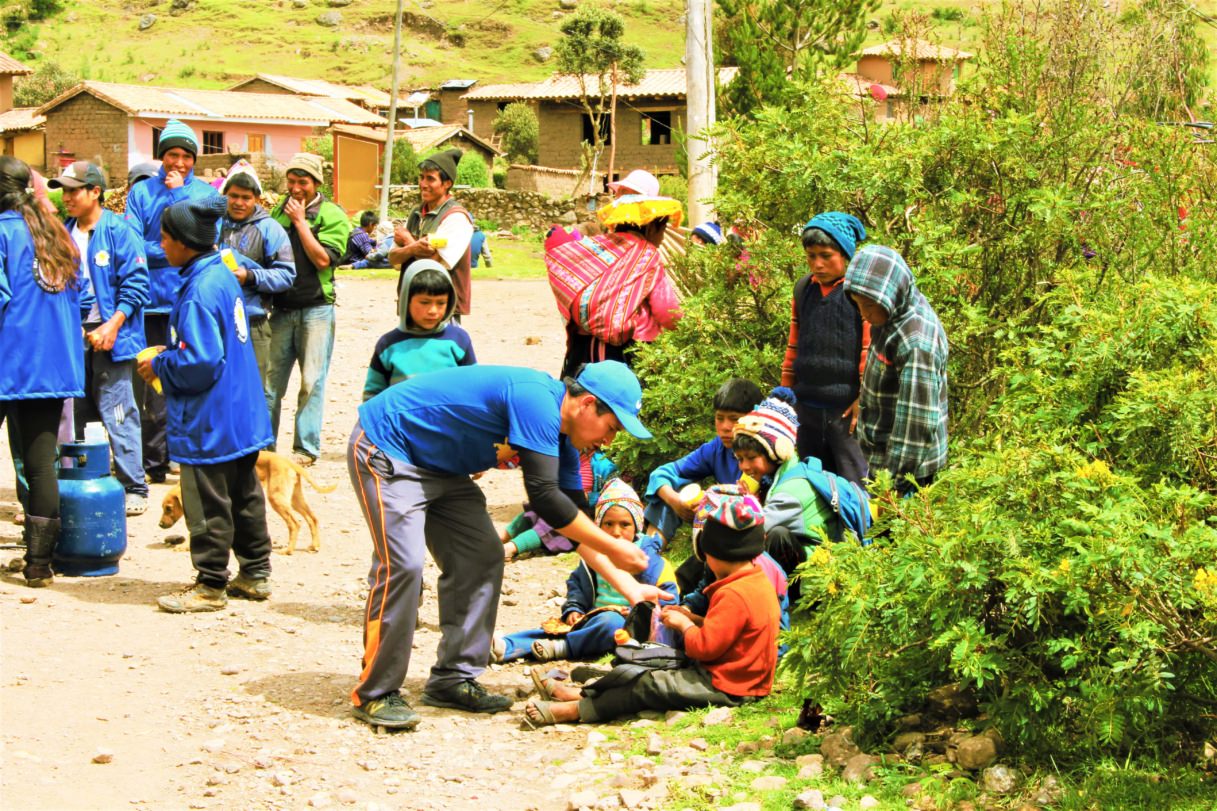 WHAT DO WE WILL DO?
We will grow vegetables such as (lettuce, spinach, tomatoes, parsley) and also native trees such as (chachacoma, queuña, broom, lambran, aguaymanto) to later give to every member of the communities nearby so they can plant in their gardens the organic vegetables, in exchange, they need to go on planting campaigns to the mountains in our reforestation programs. Encouraging the consumption of organic products, giving training about the importance of caring for the environment, and the trees' vital role to our planet starts with the Andes' reforestation under the motto of "plant a tree and give life to future generations."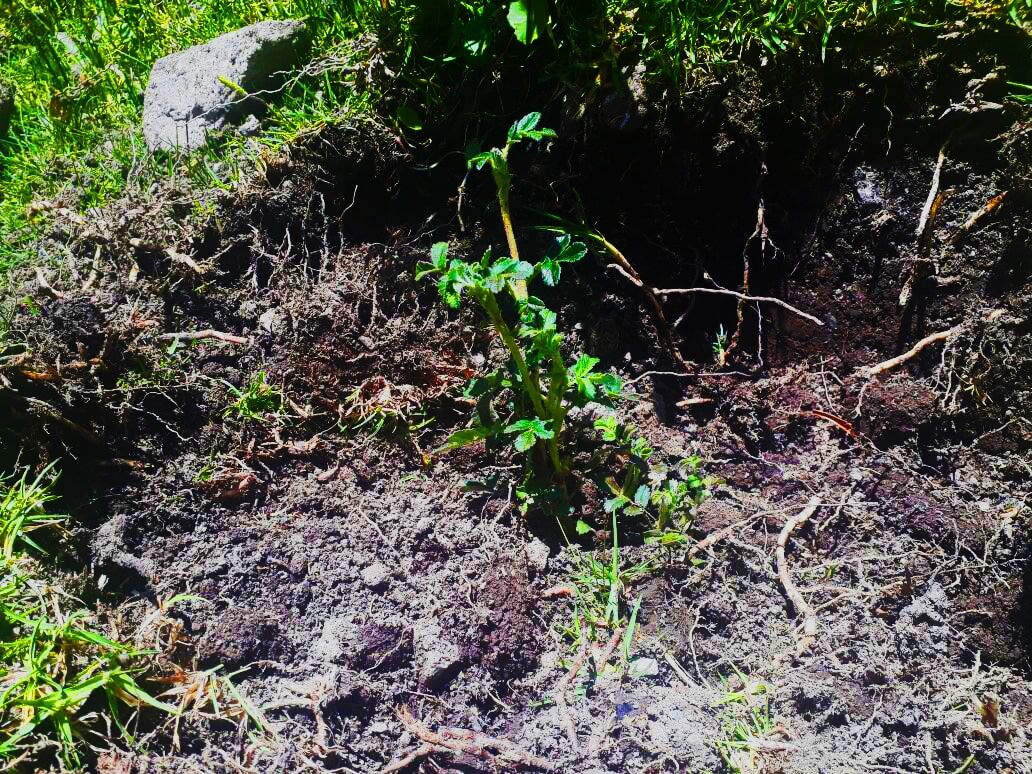 Our Greenhouse is being built on adobe walls (mud bricks). The roof will be covered with white material to moderate solar radiation and give an adequate temperature to develop our native plants and vegetables. This greenhouse is safe, eco-friendly, and durable; the adobe has the property to generate and store heat. It also has wide windows, so it is self-ventilated, providing better microclimate and interior lighting.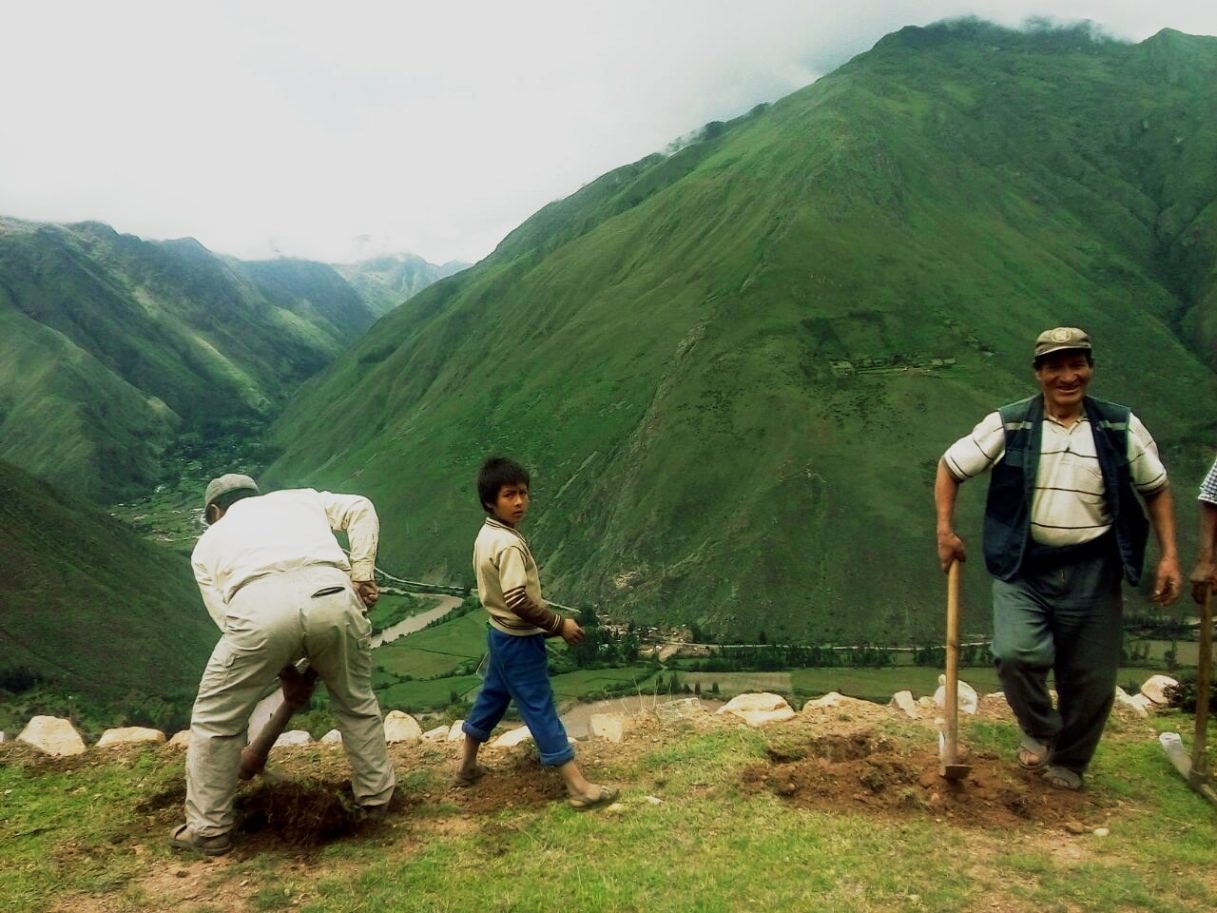 TreXperience is committed to the environment and to preserve the places we visit, working hand to hand with all local people, and this work is possible thanks to you. 2% of all the income we got from our tours goes to support the social projects. You can also go directly to volunteer sharing knowledge, interacting with local children, and planting more trees.