TreXperience "100% Peruvian Tour Operator."
My name is Coronel; I'm the co-founder and Tour Guide of TreXperience. We are a local Tour operator here in Cusco, and I started this company with Priscila Coronel in 2017 as a licensed official Inca Trail Operator.
Even though we are a relatively young company, I've been working in tourism since 2004 while studying at Cusco University. First, I followed my father as a porter on the Inca Trail; then I became a chef rapidly since I was very proactive in everything and eventually became a top-rated Tour Guide after finishing my studies; for a few years, I worked abroad in USA and Australia in hospitality and management, and that helped me improve my language skills, customer service, and a better vision on what are the guests needs when traveling.
I worked as a Tour Guide for several years on the most famous treks to Machu Picchu and for the most renowned tour Companies: Some were only worried about their own profit, and porters were not treated accordingly; this inspired me to start my own travel company and not to make the same mistakes I have seen over the years.
I started TreXperience so we could offer something different than other tour operators. We wanted to create more meaningful treks to promote a stronger connection with nature. We also wanted to help guests experience the authentic Andean culture, and religion, and of course, enjoy the best of Peruvian cuisine.
At TreXperience, we care about environmental conservation and helping our community. We organize cleaning campaigns and reforestation activities. We also built a library where we provide computers with internet, school books, and other local kids' materials. We believe in supporting the development of our country through education and sustainable tourism.
We offer various treks to Machu Picchu, like the Inca Trail, Salkantay trek, Lares trek, and even a shorter 2-day version of the Inca Trail. Everyone in our Trexperience family comes from Cusco or the Sacred Valley for a local, authentic experience.
"100% Peruvian Company" is a highly overrated term since every company will use this motto for marketing themselves. However, most Cusco companies are not what they say they are; some are half-owned from the USA, Canada, and Europe, which is fine, and they are great to tour operators. But they should not use the "100% Peru company" motto. I mention this because I believe in the ethic and professionalism of all companies and owners.
I could have partnered up with somebody from the USA, UK, Canada, or any other English-speaking country like most of the tour companies does in Cusco; that would have made it so easy, for instance, to write pages like this in perfect English.
I decided to break the ice and prove that to create a great company and gain popularity, you do not need to find a foreign partner to help you with marketing, economically, and translations. Instead, you must love your job, care for your customers, and know your staff's needs well.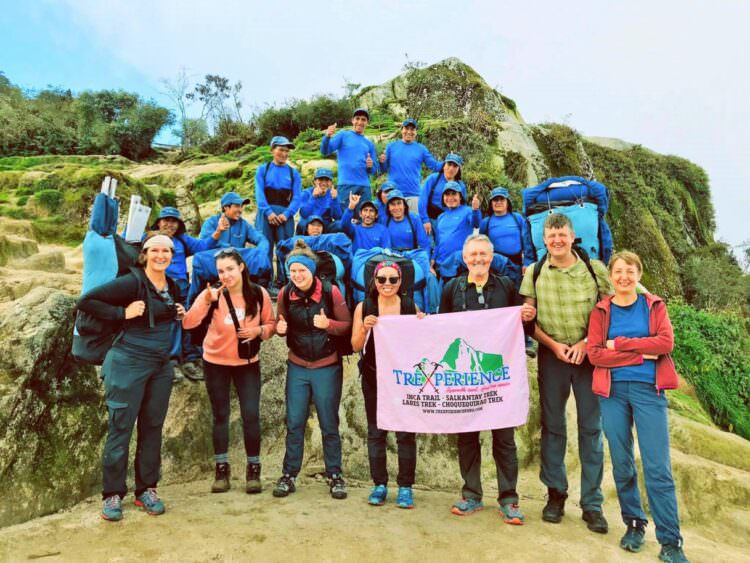 Once you have your first guest, you need to give them the best experience, as they will spread the word about your excellent service. For TreXperience, every new guest that travels with us is always our first guest.
We organize Group Tours, Private Tours, Luxury Tours, and Train Tours, all of them in a unique way. We organize all the classic tours to Machu Picchu, from trekking tours train tours, and city tours. We say unique because we literally mean it. We are the only company providing Pachamanca demonstrations on our tours, panoramic trains to Machu Picchu, and top-quality camping equipment for a better experience. You will experience the traditions of our country like a local.
Coronel and Priscila are the owners of TreXperience, born in a Quechua village in Cusco.
Juan Coronel
I was born in the village of Cachiccata, Cusco Region – Peru. I studied tourism at the University of Cusco. I have taken hundreds of groups to Machu Picchu as a tour guide. I know every inch of the most famous treks to Machu Picchu. Since I started working from the very bottom and made my way to be a Tour Guide, I know the needs of every level of operations, and I know what is needed to run a wonderful trip to Machu Picchu.
I am in charge of the whole operation in TreXperience, and from time to time, I will be doing what I love the most, guiding you to Machu Picchu. I learned that the secret to being a great leader is not to boss around but to know every step of the job, understand your staff's needs, and work together with your team to provide a wonderful experience.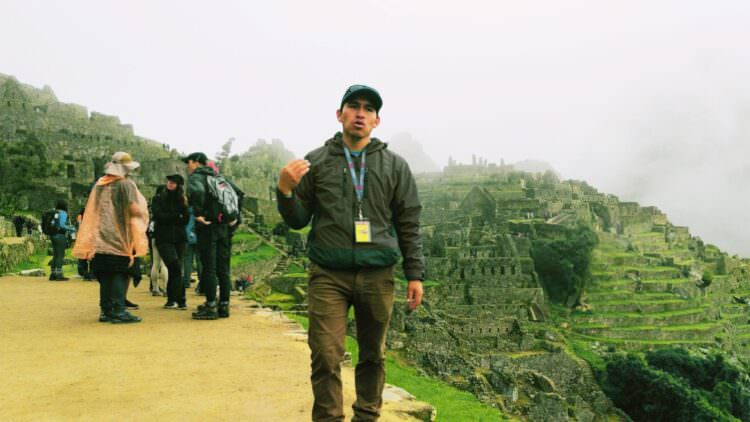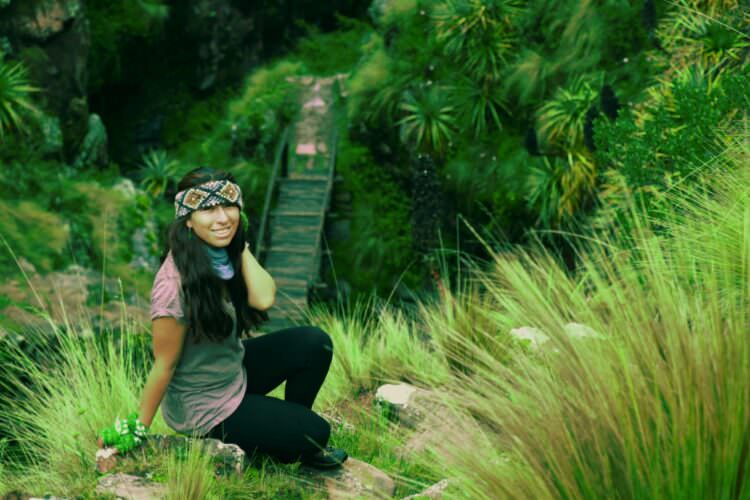 Priscila Coronel
Many people ask me how I started TreXperience. In the last 10 years, I have been hiking Cusco's mountains, laughing with my coworkers, and stealing a smile from my guests even in the harshest weather conditions. The answer is Priscila. She has been the perfect partner to start TreXperience.
Priscila was also born in Cachiccata, Ollantaytambo District, Cusco Region – Peru since is my little sister. She just graduated as an elementary school professor, loves working for children, is passionate about teaching others, is a yoga instructor, and has an enormous love for nature.
She is in charge of all our porter's training, environmental policy, and social projects. You will often see her with our group tours when visiting local schools, teaching people how to connect better with nature and offering yoga sessions to relax in the mountains.
Commitment to Excellence
TreXperience Values
To provide you with unforgettable vacations in Peru, we always:
We treat all guests and staff as a family, welcoming them to the TreXperience family.
We always share a smile, call by name, engage with our guests and the local communities.
Our guests' and staff's safety and security is the number one priority.
We involve highly trained local staff (guides, cooks, porters, drivers)
We aim to create unforgettable experiences combining nature, culture, trekking, food, and lots of fun in all our tours.
Why is an important booking with a local tour operator?
There are literally thousands of tour operators in Peru and Cusco city. Some of them are big corporations, destination management companies, and multinational travel agents. The question is: why should you book your tour with a small tour company?
Here are some reasons why you should book with us:
When you book with a local operator, your money is spent in the country and places you visit rather than expending in big companies' bureaucratic management systems.
You will get more for the price you pay. We will provide you with better equipment, better food, better trains, and a more inclusive tour since we will spend your money specifically on your tour and staff in Cusco.
We know for a fact, over the years, that tour guides, porters, and chefs working for Local Operators get paid better wages. This will end up with the best team working for us.
We organize unique tours to Machu Picchu. No one can show you my home better than an authentic local operator.
When you have any issues or are not happy with something while on the tours, we will personally handle your case and solve the fastest possible.
TreXperience is the only company that provides tours to Machu Picchu with Panoramic Trains and Pachamanca Barbecue on Alternative Treks.
TreXperience Porter's welfare.
Collectively our team has a wealth of experience working in the tourism industry. Therefore, we understand that to ensure 100% guest satisfaction, it is essential to take good care of your staff, who will, in turn, take good care of your customers. We will provide the best tour guides and chefs during your hike, but the porters are often forgotten.
Porters are the backbone of this business, and for so many years, we have been fighting for better treatment and working conditions. This is a personal battle since I – the founder of TreXperience – started as a porter, and my father was a porter before me. Working as a porter on the Inca Trail helped me study, travel around the world, and start my own company.
Therefore, TreXperience pledges several commitments to our porters:
We provide a homestay in Cusco for porters traveling far away, leaving their families behind to earn extra income.
We provide all meals; breakfast, lunch, and dinner. This is the least we can do given their tireless work and contribution to our company.
Provide all porters with proper, high-quality equipment, including warm jackets, t-shirts, hiking boots, pants, back support, comfortable backpacks, sleeping bags, sleeping pads. We also provide insurance to cover accidents.
We always make an effort to work with the poorest communities in which individuals have the greatest need for a job or extra income. These include Lares, Ocongate, and Paucartambo. These are farming communities, and the opportunity to work as a porter allows families to offer a better future for their children by putting them through education.
We employ close to 250 permanent porters, and during high season, this number will increase.