TreXperience's Porter, Chefs, and Tour Guides
We are a team of dedicated professionals who love Peru and are passionate about sharing our country's nature, history, and culture. Our experts bring a wealth of experience from their many years of working in the Peruvian tourism industry. It is this experience that enables us to create itineraries that are both authentic and unique. We listen carefully to each visitor's feedback and desires and are committed to continuously improving our service. Our personal approach and pioneering ideas have resulted in some of the most innovative tours in Peru.
Our Tour guides.
All our tour guides at TreXperince have licensed professionals with a deep love for Pachamama (Mother Earth), passionate about Peruvian Culture, and great customer service skills.
Every year in February, we provide specialized training to all our staff (guides, porters, chefs, drivers, office staff) in First Aid, High Mounatin Rescue, use of emergency AED, Oxygen, and best customer service to provide you a unique and safe adventure.
Juan Coronel
Co-founder and CEO of TreXperience, join Coronel on the special Expeditions to Machu Picchu.
"Coronel is not only a gentleman and fun to be around, but is also empathetic, compassionate, supportive, has integrity and is determined. His knowledge of the Incas, Peru, his community is outstanding, and his passion for his community and its people is inspiring. It is clearly visible through every aspect of his tours and makes for the most amazing experience as a guest. Carlos and the company are true visionaries in the trekking industry in Peru. I would absolutely recommend a tour with them. You won't be disappointed!"
Elisban
"Our group's guide – Elisban from the TreXperience company made the experience beyond excellent with his humor and knowledge of the local area and the history behind Machu Picchu from Incan times to when it was rediscovered in the early 1900s."
Maribel
"As an example, each morning, Maribel, with her amazingly calm and gentle way, would come by our tent and offer coca leaf tea and inquire gently about our condition, as over three-fourths of us were coming from below sea level. No one was ever left behind. She was excellent, and it was wonderful to trek with another woman. I think I only saw one other female guide on the fourth day on the Incan Trail."
Marco
"This tour was amazing. Our hosts were Marco and Maribel. Before the tour, all of the information was communicated clearly, and any questions I had via email replied to promptly. The group was mixed but so much fun."
Maria Ines
"My guide for the 4 days Ines was great! I had a great time with her, and she was really knowledgeable."
Charly
"From the first time we met for a pre-trip briefing, Charly explained details of the trip to us clearly and patiently. Throughout the trek, he would also stop at various points to educate us on flora and fauna along the trail, as well as the history and stories behind the various Inca ruin sites."
Elvis
"The transition from Lares to Inca trek was again managed seamlessly by Trexperience. What made the whole tour that much for memorable for me was our awesome guide Elvis Roque, who not only was an amazing guide answering every question we could throw at him with complete assurance."
Hubert
"Loved Hubert!!! I will be recommending him to ALL who come to Cuzco. He's smart, educated, speaks excellent English, easygoing, fun to be around, and an excellent guide."
Jhonny
"I had a great trek with my tour guide, Johnny. He had a very positive attitude and was very patient and good at answering questions and making sure everyone on the hike was doing well."
Manolo
"My friend, her daughter, and I recently participated in the incredible experience called the Lares Trek. Our guide, Manolo (extremely upbeat, knowledgeable, and more than helpful), and his crew that included the culinary talent, Lorenzo, and his assistant in addition to the other crew, Ramon, Gregor, and his young son."
Alex
"Our guide was Alex, and he was simply fantastic. His English was perfect, and he made such an effort to make sure we were enjoying ourselves from first thing in the morning to zipping up our tents at night."
Mauro
"Absolutely cool, once in a lifetime experience – walking the Inca trail on the 2-day tour by TreXperience with our person guide: MAURO! He was such a cool guide, explaining to us a lot about the nature of the path, history of the Incas and Quechuas, their buildings, Latin American and especially Peruvian history – AMAZING."
Raymer
"Our guide was Raymer during the four days. He is a genuine, knowledgeable person with a great positive spirit. His helpfulness and caring helped us push through all weather conditions and physical and mental states during the trail (altitude sickness is real). We learned a lot from him about culture, language, local people, history, botany, geology… we got truly professional guidance and gained a friend."
Carmelo
"The chef Carmelo served us amazing 3-course meals, and he even made a cake for two people who had their birthdays while on the trek. The logistics of the porters getting to the next campsite ahead of us and setting up our tents was impressive, and there were so many extra touches such as hot water bottles at night and coca tea brought to our tents in the morning."
Leonardo
"!You will be looked after from start to finish, as Trexperience goes out of its way to deliver the best possible experience. A special mention goes to the chef Leonardo and his sous chef wife Margo, who did magic cooking amazing food to delight our palate. In conclusion, I can't recommend Trexperience highly enough."
Lorenzo
"Great food. Our chef Lorenzo prepared outstanding meals with minimum equipment. For example, expect a little appetizer, soup, 3 different kinds of main courses with rice or potatoes in different diner forms.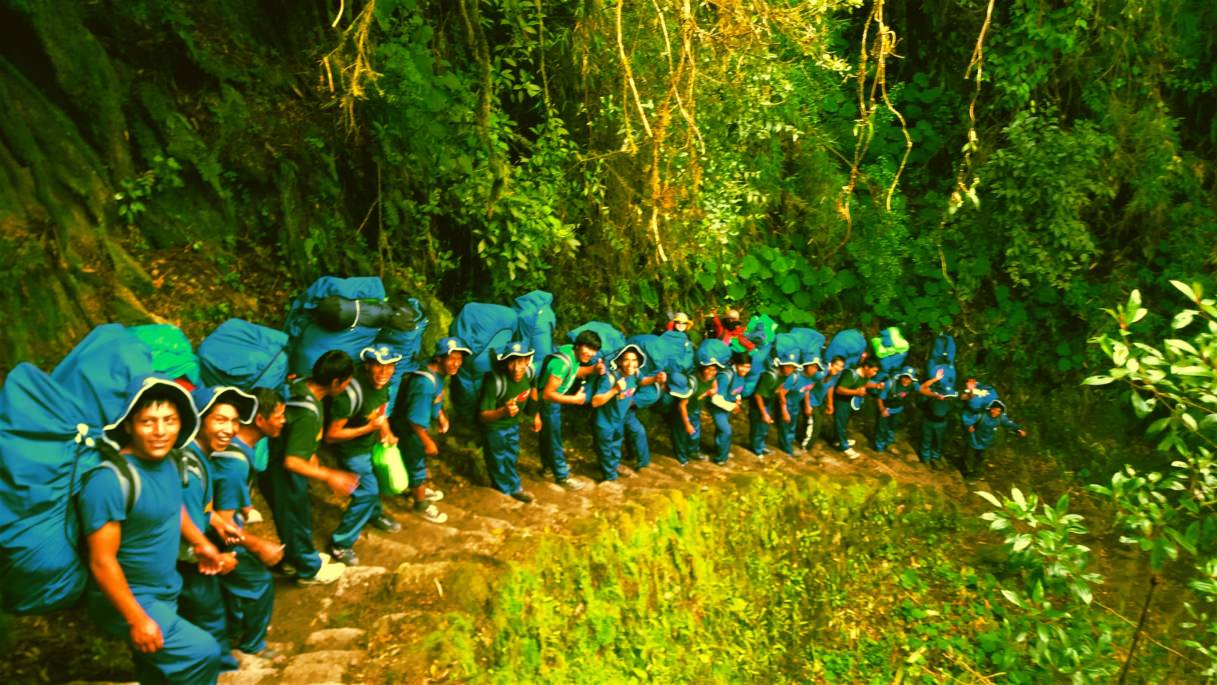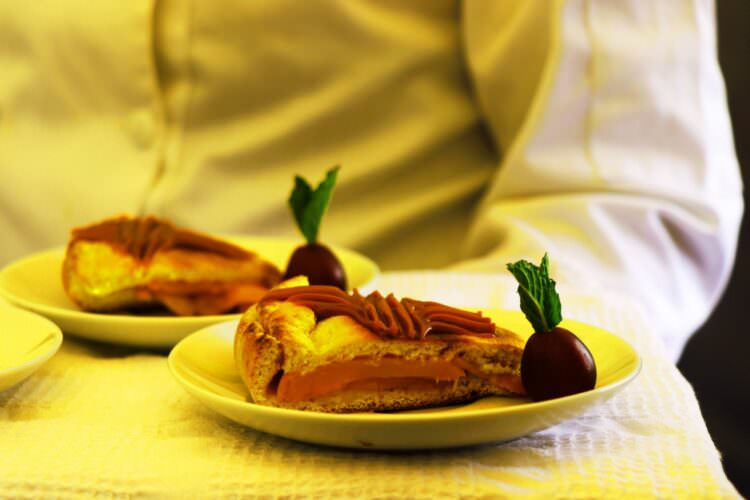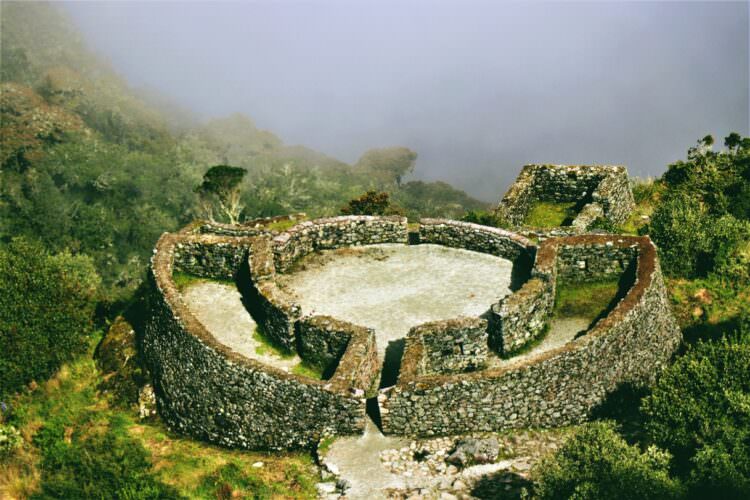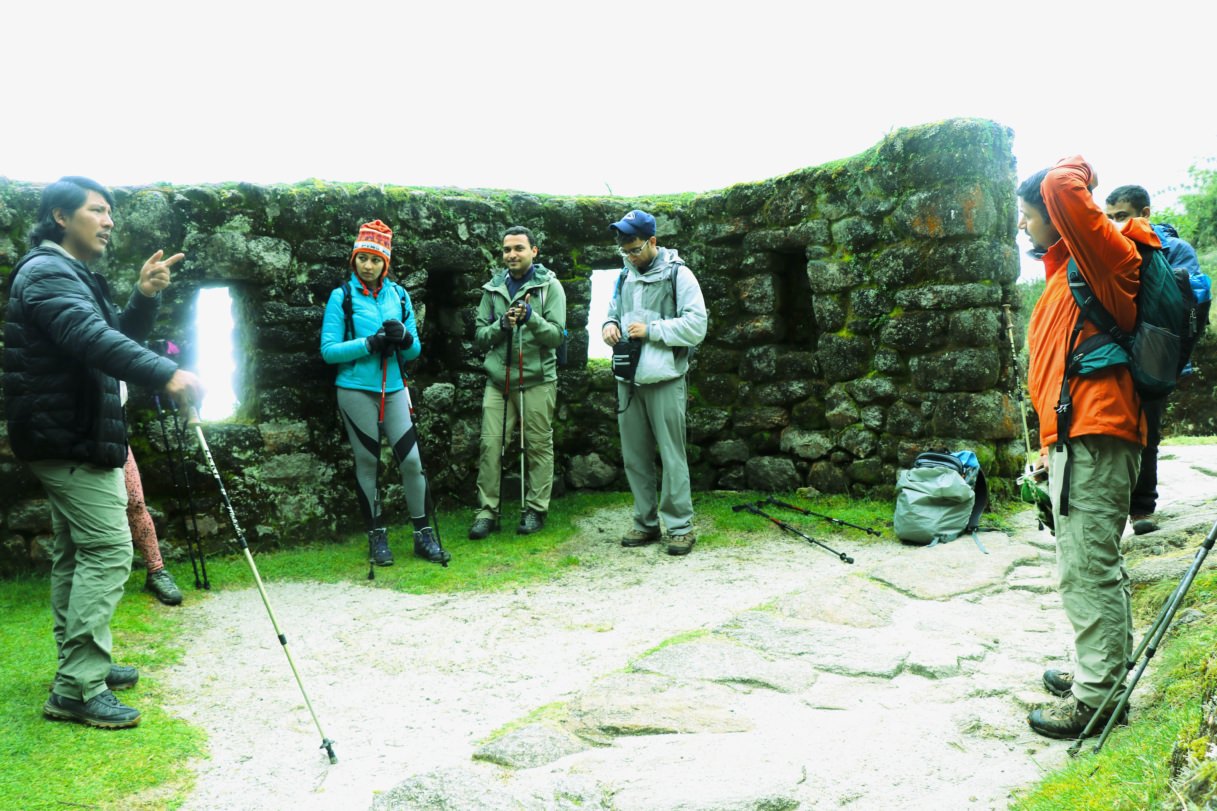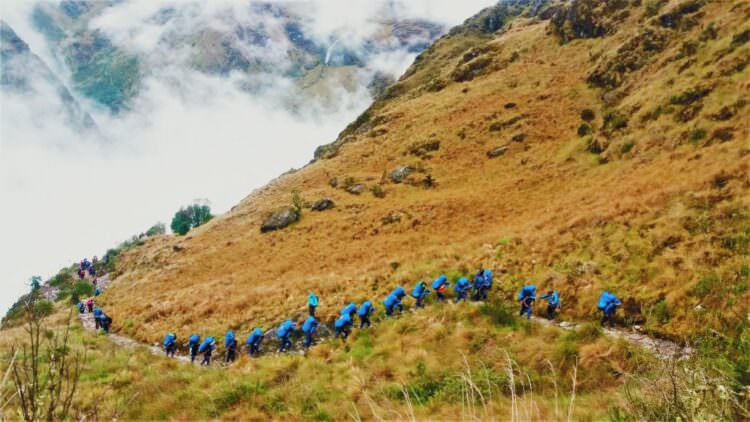 Our Porters
Our porters are the most important member of all our tours; without them, it is impossible to run our trekking tours like the Inca Trail, they are the hardest workers on the Inca Trail, and many companies will not treat them properly.
We are cautious with the Inca Trail operations. This is why you will have a maximum of 7 kilos of your personal stuff allowed in the Inca Trail.
The food we provide to our porters and guest are not the same, is not possible due to the weight, and porter number limitations from the goverment. However, they have their own special menu to help them with the heavy-duty. Usually, when you wake up for breakfast, they already finish their breakfast, some oatmeal with bread, and a heavy soup of noodles with dehydrated potatoes with some meat. When you arrive for lunch, they will already finish their meals. When you are hiking the trail, the porter will pass you running with the heavy bags. To reduce the weight that our porters carry and help the local economy, we buy goods from the local village on the trail.
Better wages for all our staff, especially our porters, everybody in the Inca Trail knows that TreXperience is one of the companies that pay them higher wages. This sometimes will cause many head porters to visit us in our office in Cusco. Unfortunately, we can't offer the opportunity for everybody as we only required around 250 porters monthly. We believe in the snow bowl effect if we start raising the salary of porters, guides, chefs, and the other companies will need to do the same to keep their staff.
Equipment for our porters is provided, starting from jackets, t-shirts, hats, shoes, knee braces, sleeping bags, sleeping pads, and group tents. We do not charge for providing uniforms, and we pay all transfer needed during the trips.
Insurance for our staff in the Inca Trail is essential. We are one of the few companies that provide health insurance to our porters. The job is not easy, and they carry heavy bags through mountains; this way, they and their families are protected.
Female Porters on the Inca Trail are rarely seen. This is because Peru is still under the Machismo, TreXperience team is both men are women, we have female porters, female chefs, and female tour guides, in fact, 70% of our office staff is women. Priscila, the owner of TreXperience, is determined to keep hiring more female staff to empower women.
Personal experience on the Inca Trail
When I was a tour guide, I used work for a big Company, half Peruvian and half American, but I needed to say to my guest that the company way a 100% local operator. When guiding the Inca Trail, I often encounter a jumble porter wearing sandals in my group. Since most of the porters were wearing the companies' uniforms, I told my guest that he was not wearing shoes because he was not used to it.
One day, when I was hiking on the trail, I tumble with him again, and we start a little conversation. He told me he had a young son studying tourism and had little children still in school, and money was not enough. So ask him why he was never wearing the company's shoes. The answer was that the company was forcing them to buy the uniform if they wanted to work; if they couldn't be paid, it was discounted automatically from their salary. This just broke my heart, the love and pride I used to feel about this company. They were charging to the poorest people and were lying to the guest, saying that this company was offering all equipment, tents, food. This day, I promised him that I would soon start a company and work with me.
Funny anecdote when I started TreXperience, many chefs and porter follow me to work on the tour, and most of them came to my office with his old backpacks and shoes from the previous companies. So I asked why they reply that the equipment was theirs. They bought with their own money and were in the right to keep using to work on the treks. I explained to them that our company doesn't charge for any uniforms and we provide everything.