My name is Juan Coronel; I'm the co-founder and Tour Guide of TreXperience. We are a local Tour operator here in Cusco, and I started this company with Priscila Coronel in 2017 as a licensed official Inca Trail Operator.
Even though we are a relatively young company, I've been working in tourism since 2004 while studying at Cusco University. First, I followed my father as a porter on the Inca Trail; then I became a trekking chef rapidly since I was very proactive in everything and eventually became a top-rated Tour Guide after finishing my studies; for a few years, I worked abroad in USA and Australia in hospitality and management, and that helped me improve my language skills, customer service, and a better vision on what are the guests needs when traveling.
I worked as a Tour Guide for several years on the most famous treks to Machu Picchu and for the most renowned tour Companies: Some were only worried about their profit, and porters were not treated accordingly; this inspired me to start my own travel company and not to make the same mistakes I have seen over the years.
I started TreXperience so we could offer something different than other tour operators. We wanted to create more meaningful treks and promote a stronger connection with nature and local communities. We also wanted to help guests experience the authentic Andean culture and religion and enjoy the best of Peruvian cuisine.
At TreXperience, we care about environmental conservation and helping our community. We organize cleaning campaigns and reforestation activities. We also built a library where we provide computers with internet, school books, and other local kids' materials. We believe in supporting the development of our country through education and sustainable tourism.
We offer a wide range of tours and treks, including the Inca Trail hike, the Salkantay Trek, and the Lares Trek, as well as customized tours and off-the-beaten-path adventures. Our tours are known for the personalized service, expert guides, and focus on sustainability and responsible tourism. We are the only company that provides Pachamanca barbecue on our alternative tours, panoramic Vistadome trains to Machu Picchu, and top-quality camping equipment for a better experience. You will experience the traditions of our country like a local.
Coronel and Priscila are the owners of TreXperience, born in Cachiccata, a Quechua village in Cusco.
Juan Coronel
I was born in Cachiccata, a small village near the district of Ollantaytambo in the Cusco Region – Peru. As a child, I saw my father often depart to the Inca Trail as a porter. Also, I used to swim by the river and see the few travelers participating in river rafting tours, which caught my attention.
I studied tourism at the University of Cusco. I have taken hundreds of groups to Machu Picchu as a tour guide. I know every inch of the most famous treks to Machu Picchu. Since I started working on the Inca Trail as a porter and became a Tour Guide, I know every level of operations needs and what is needed to run a wonderful trip to Machu Picchu.
I am in charge of the whole tour operations in TreXperience, and from time to time, I will be out doing what I love the most, guiding you to Machu Picchu. I learned that the secret to being a great leader is not to boss around but to know every step of the job, understand your staff's needs, and work together with your team to provide a wonderful experience.
My main goal with TreXperience is to become a leading tour operator in Peru and South America, providing sustainable and responsible travels, where the local communities participate actively.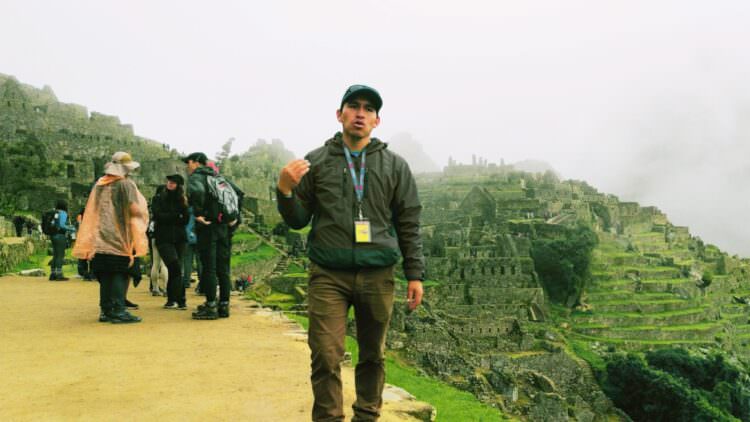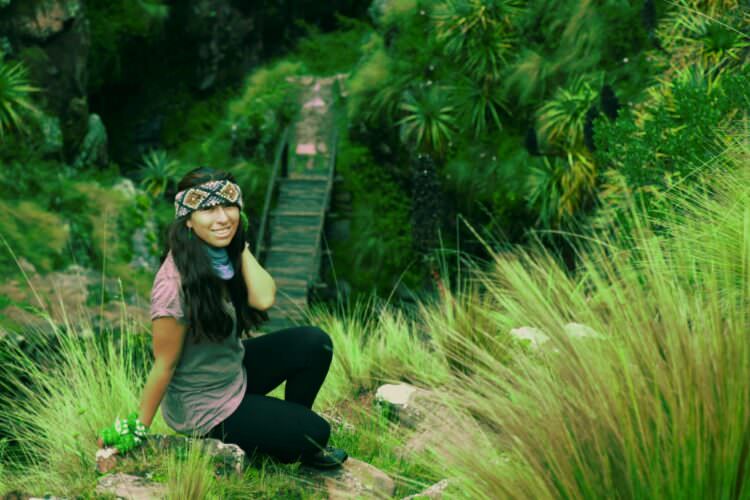 Priscila Coronel
Many people ask me how I started TreXperience. In the last 10 years, I have been hiking CuscoÔÇÖs mountains, laughing with my coworkers, and stealing a smile of my guests even in the harshest weather conditions. The answer is Priscila. She has been the perfect partner to start TreXperience.
Priscila was also born in Cachiccata, Ollantaytambo District, Cusco Region ÔÇô Peru since she is my sister. She just graduated as an elementary school professor, loves working for children, is passionate about teaching others, is a yoga instructor, and has an enormous love for nature.
She is in charge of all our porterÔÇÖs training, environmental policy, and social projects.
You will often see her with our group tours when visiting local schools, teaching people how to connect better with nature and offering yoga sessions to relax in the mountains.
She is working closely with local communities and organizations to ensure that our tours positively impact the environment and the people who live in the region. She also provides training and employment opportunities for local guides and supports community development projects.