Paragraph item 31
Why is an important booking with a local tour operator?
There are literally thousands of tour operators in Peru and Cusco city. Some of them are big corporations, destination management companies, and multinational travel agents. The question is: why should you book your tour with a small tour company?
Here are some reasons why you should book with us:
When you book with a local operator, your money is spent in the country and places you visit rather than expending in big companiesÔÇÖ bureaucratic management systems.
You will get more for the price you pay. We will provide you with better equipment, better food, better trains, and a more inclusive tour since we will spend your money specifically on your tour and staff in Cusco.
We know for a fact, over the years, that tour guides, porters, and chefs working for Local Operators get paid better wages. This will end up with the best team working for us.
We organize unique tours to Machu Picchu. No one can show you my home better than an authentic local operator.
When you have any issues or are not happy with something while on the tours, we will personally handle your case and solve the fastest possible.
TreXperience is the only company that provides tours to Machu Picchu with Panoramic Trains and Pachamanca Barbecue on Alternative Treks.
Paragraph item 0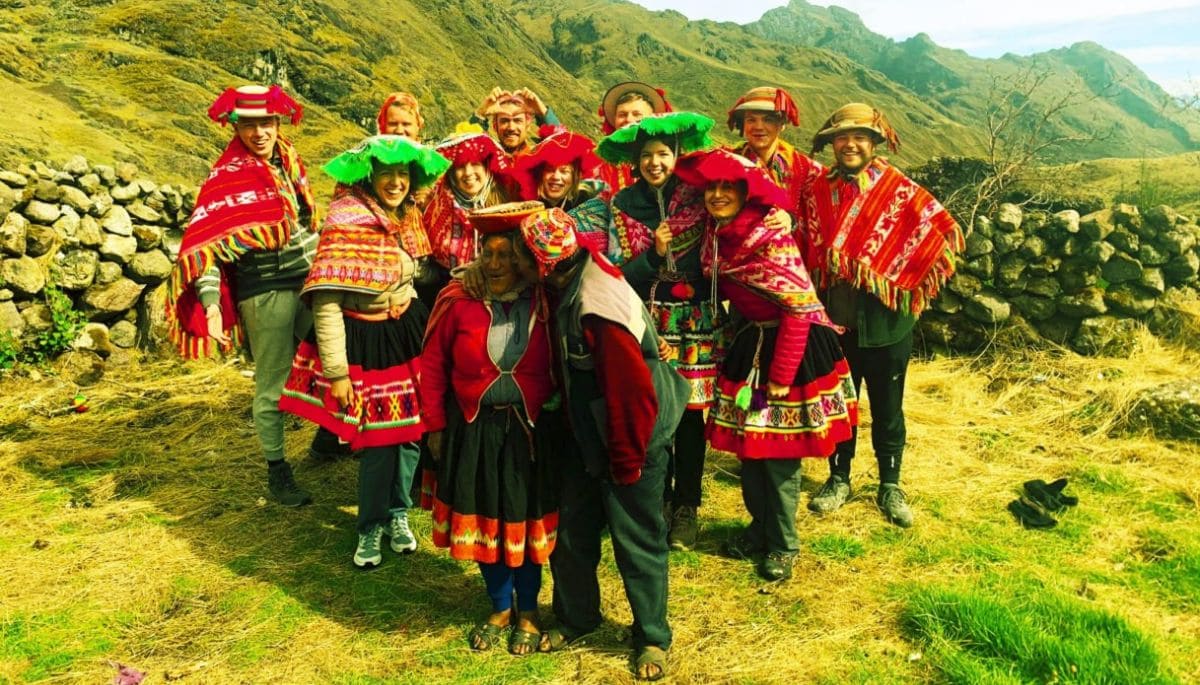 Paragraph item 2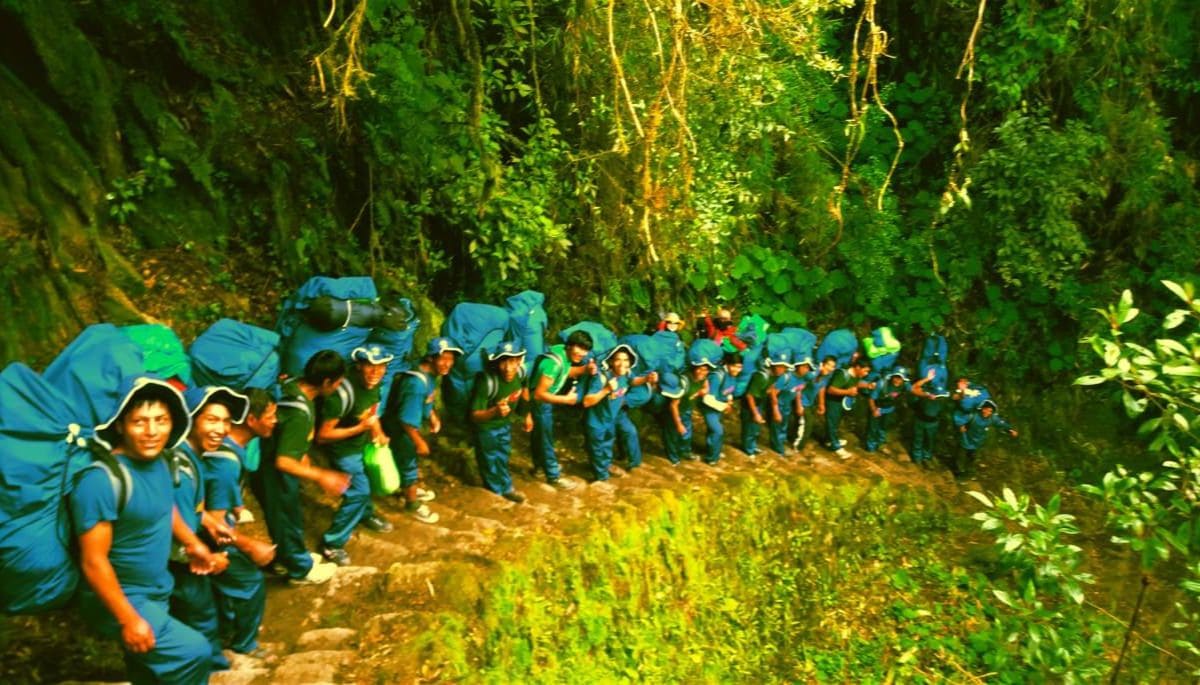 Paragraph item 1
BETTER TREATMENT FOR OUR PORTERS
TreXperience porters are the happiest people you will see on the Inca Trail. They have proper and decent uniforms that accompany their culture and tradition, health insurance, good food, group tents, and organize social projects in their villages to help them develop by supporting childrenÔÇÖs education.
We provide a homestay in Cusco and Ollantaytambo for all our porters that travel from their hometowns to work with us on the Inca Trail and other treks.
We provide good food for our porters on the Inca Trail, breakfast, lunch, dinner, water canteens, and coca leaves.
We provide all porters warm jackets, t-shirts, hiking boots, pants, back support, comfortable backpacks, sleeping bags, and sleeping pads.
TreXperience is proud to be one of the companies that pay the best wages to all our staff. For this reason, you will have a top-notch team working for you.
Paragraph item 3
ENVIRONMENTAL COMMITMENT AND PROJECTS
TreXperience is committed to protecting the environment and has implemented several environmental initiatives and projects. We have installed solar panels on our factory roof to reduce our reliance on fossil fuels and generate clean, renewable energy. We have also introduced a recycling program for our office waste and are working on ways to reduce our water consumption. In addition, we are actively involved in several environmental projects. These include planting trees to offset our carbon footprint, cleaning up local rivers and lakes, and supporting conservation efforts in endangered ecosystems. We believe that it is important to do our part to protect the environment, and we are constantly looking for ways to improve our environmental performance.
Paragraph item 4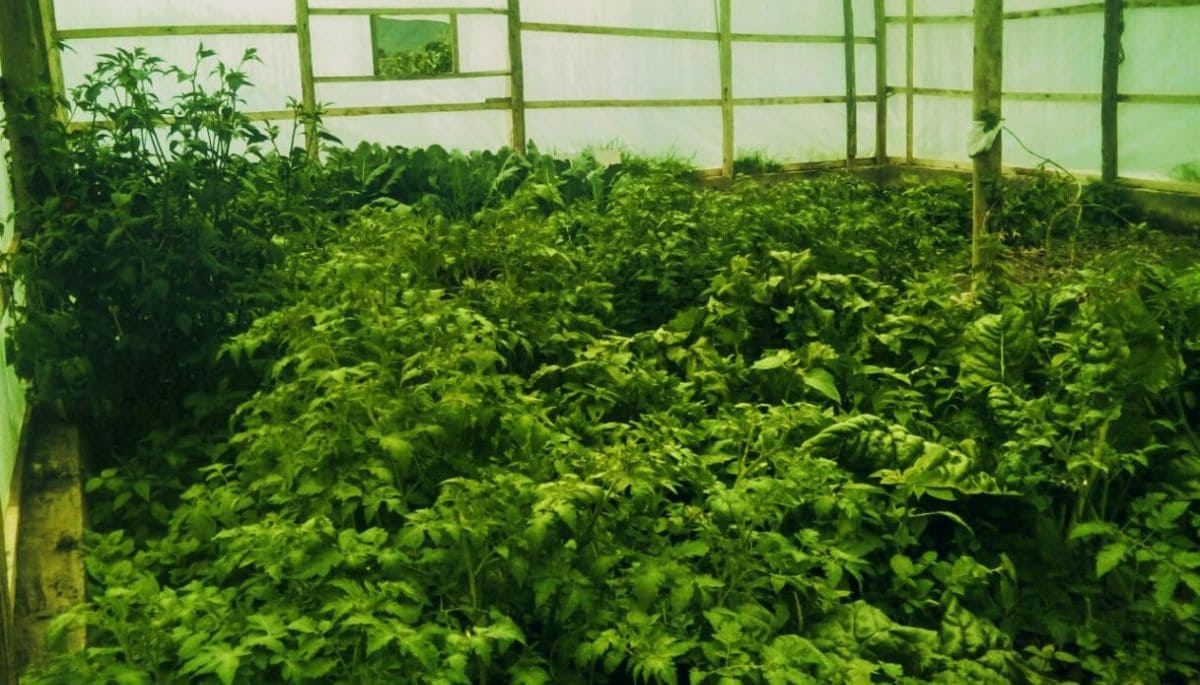 Paragraph item 5
COMMUNITY SERVICE AND SOCIAL PROJECTS
As a company that cares deeply about the communities we visit, TreXperience takes pride in supporting our brothers and sisters throughout the Andean communities, a region that holds a special place in our hearts. We make a special effort to ensure our tours are conducted in a way that supports residents and communities, provides donations to local schools, and involve local brothers in our industry. Above all, we are dedicated to creating something unique and permanent, which allows us to play an active role in our communities' development.
We have opened a library in the community of Cachiccata in Ollantaytambo. This village has approximately 80 families, all of which work in agriculture. Until recently, the local school children had no access to a library, a computer, or the internet. In partnership with other companies and with help from sponsors and charitable donations, TreXperience continuously supports this library, where children can access all the information they need to get a better future. Although this a small project, it will have a huge impact on the children of Cachiccata school, who will now have access to the resources they need for quality education and a bright future.
You can always help this cause by booking a tour with TreXperience, visiting the community to donate directly, or even volunteering during your free time.
Paragraph item 6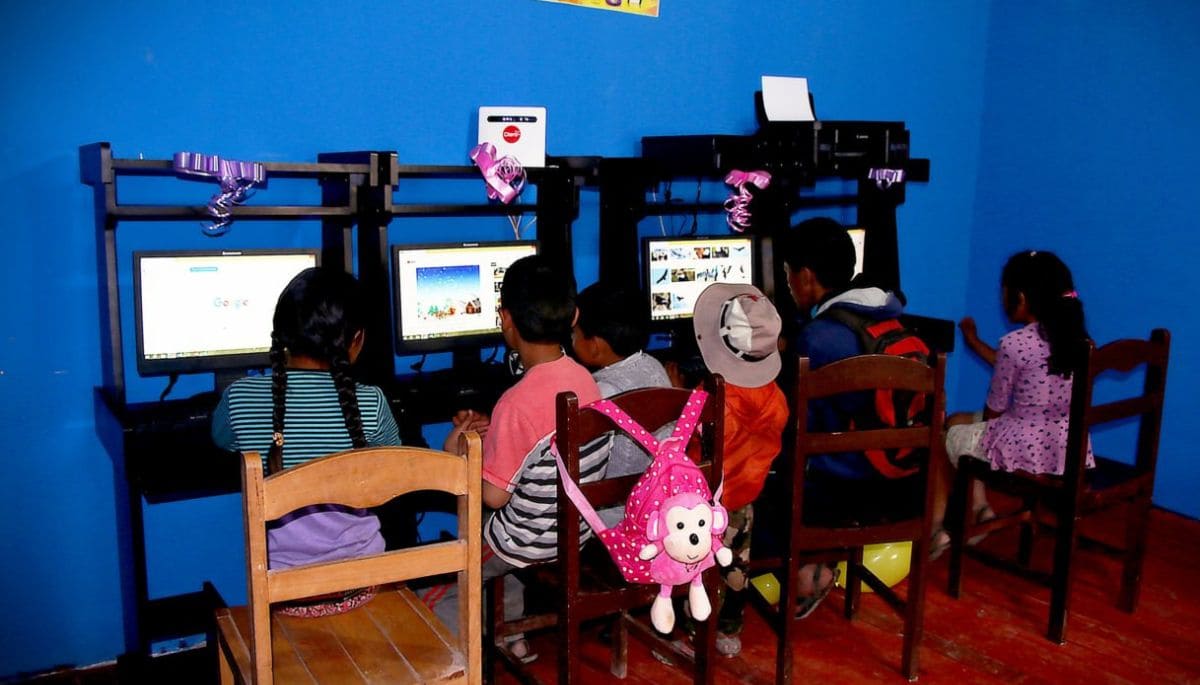 Paragraph item 7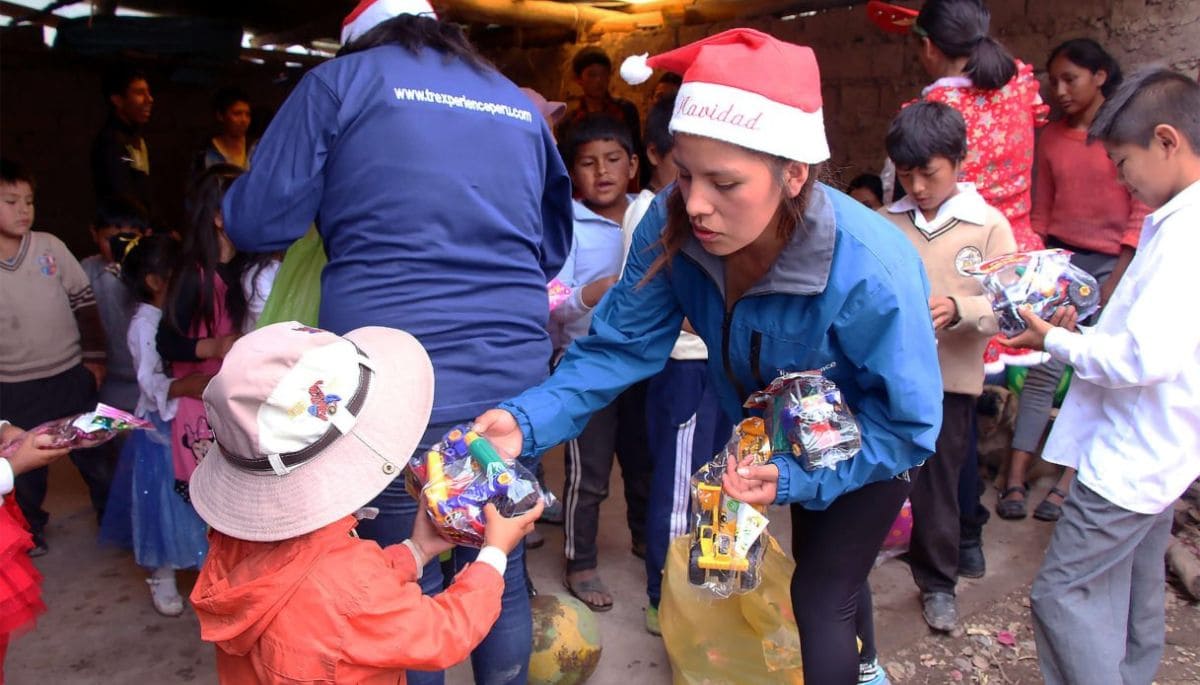 Paragraph item 8
BEST INCA TRAIL TOURS FROM 2019
TreXperience's Inca Trail Tours were voted the best Peruvian tour in 2019. Since 2020 was closed so far all year round, we will wait until 2021 to win this prize again on the largest Multiday Tours Platform. This is thanks to our hard-working team, from the office staff, tour guides, chefs, and especially our exceptional porters who work tirelessly on the treks.
Paragraph item 9
SAFETY AND SECURITY
Safety and security are our absolute top priorities. We have an excellent record in terms of safety throughout the operation of all our treks. Our professional guides team has undertaken training on first aid, and high mountain rescue and are experienced professionals prepared to face any challenges that might arise on the tours. Guides will always carry a first aid kit for basic medical problems and oxygen with them. They are very experienced in dealing with common issues associated with the altitude or the environment and know how to make you feel better.
If something unexpected happens and you no longer feel you can complete the trek, your guide will figure out the safest and quickest way to get you to the nearest clinic. You will never be left alone and have a team member to escort you every step of the way until you are safe with a doctor. When you feel up to it, we will make sure that you still have the chance to visit Machu Picchu and reconnect with your group, traveling comfortably by train.
Paragraph item 10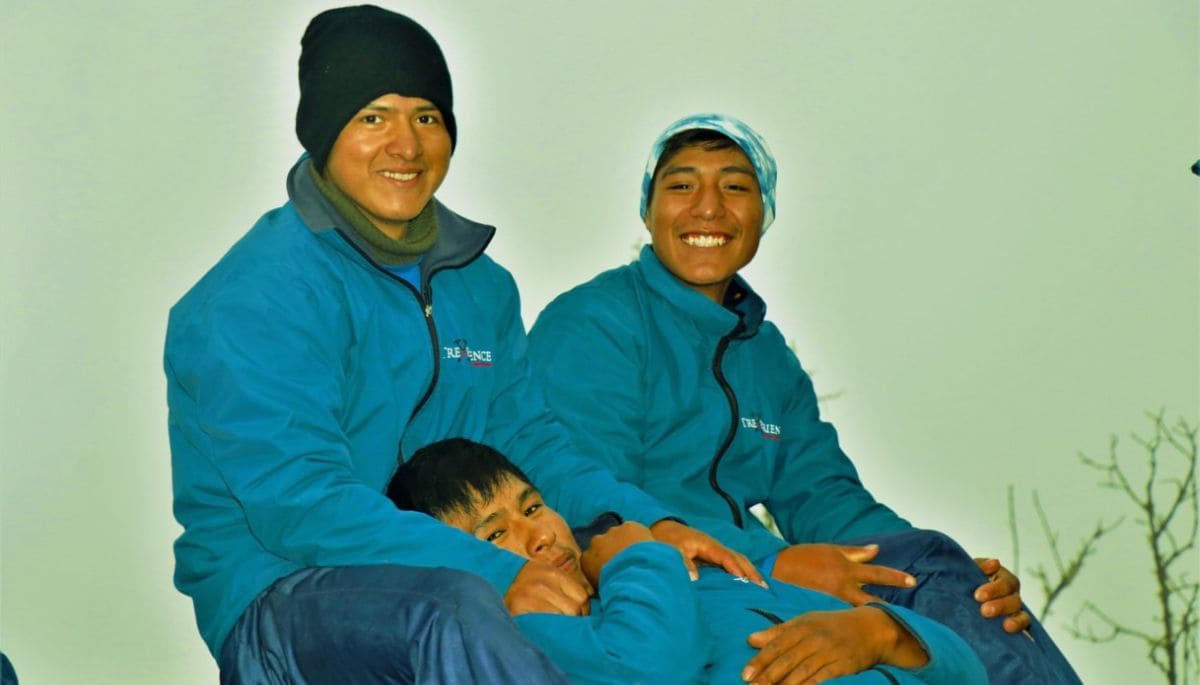 Paragraph item 11
OUR EQUIPMENT
TreXperience only operates with the highest quality equipment to ensure your experience is as comfortable as possible. These include 4 seasons Eureka tents, Thermarest Air Mattresses (for rental), satellite phones, foam mattresses, portable showers, portable toilets, 4 season sleeping bags (for rental), logistics for people with disabilities, kitchen & dining tents, tables & chairs, duffle bags (provided during the briefing), pillows, backpack, rain covers, and t-shirts.
Paragraph item 12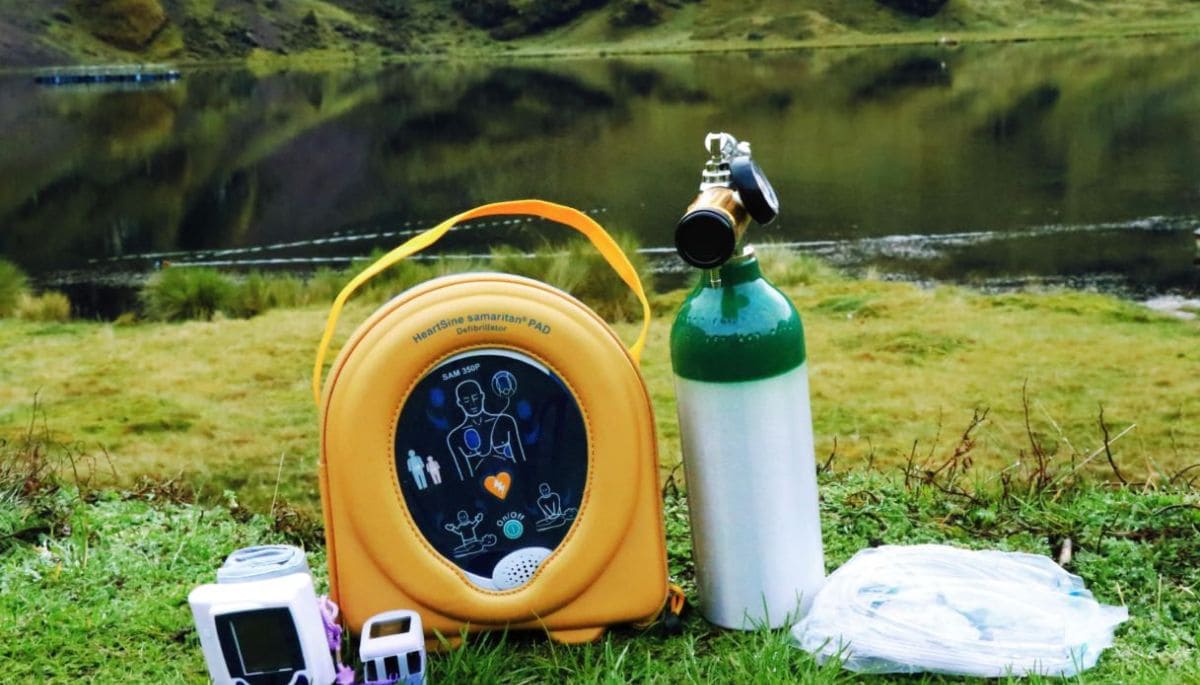 Paragraph item 15
BOOKINGS MADE EASY
Unlike other companies, we do not charge you for the rights to book with us; we do not pass on to you any booking fees. At TreXperience, you will be able to pay with any credit card, Paypal, or cash for your tours. We do this for your comfort and to ensure you feel safe when traveling and not bringing a large amount of cash.
Paragraph item 16
EASY COMMUNICATION
We have online chat support 24/7, WhatsApp number +51 957 011 937 available all the time, and emails info@trexperienceperu.com, booking@trexperienceperu.com available for you at all times with a quick answer to any questions before, during, and after the tour.
Paragraph item 17
GUARANTEED DEPARTURES
We only require 2 people per group to guarantee a departure; TreXperience will not cancel your tour due to travelersÔÇÖ minimum number.
Paragraph item 18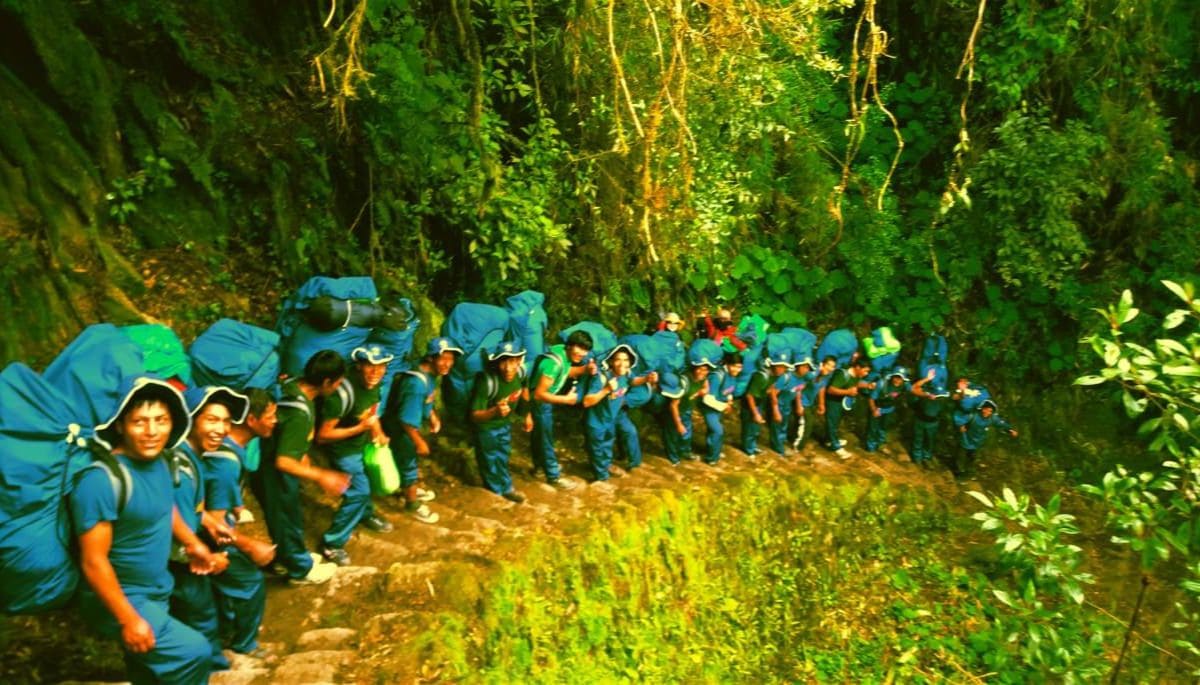 Paragraph item 20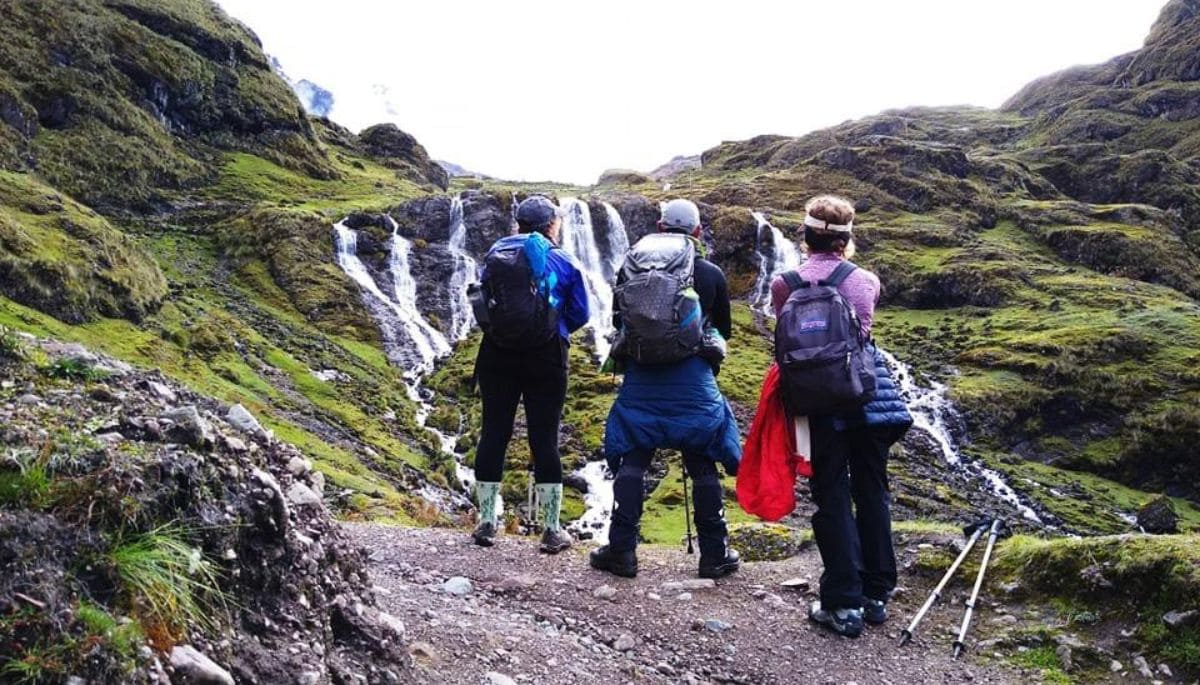 Paragraph item 22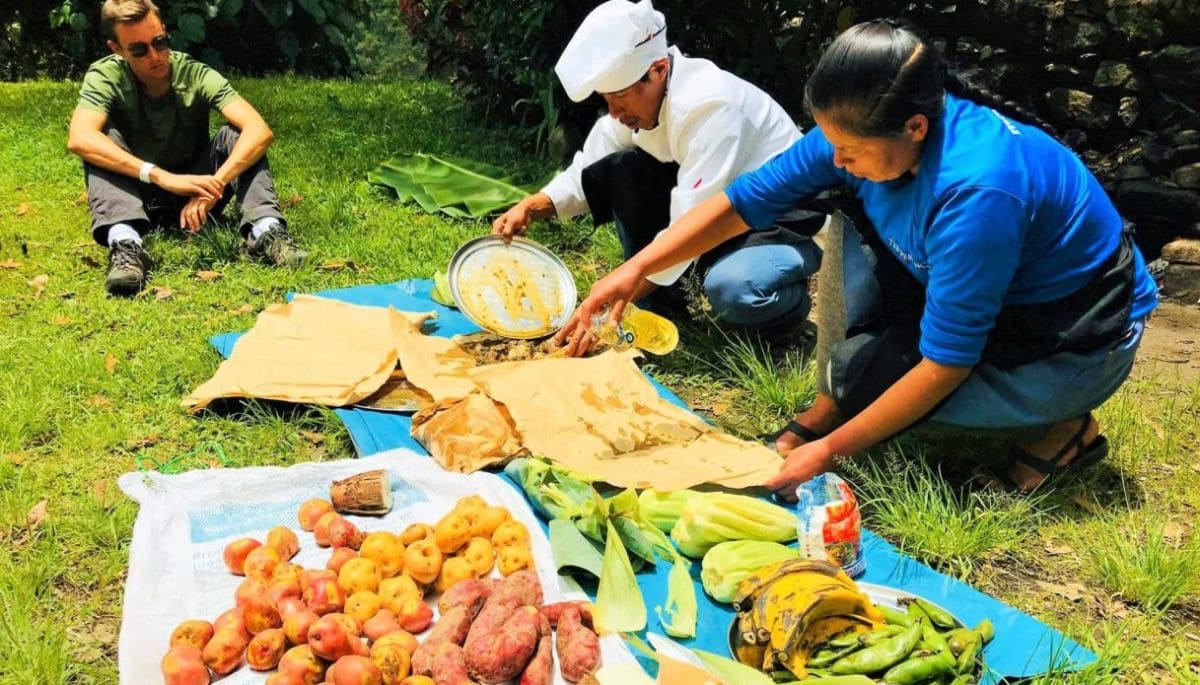 Paragraph item 24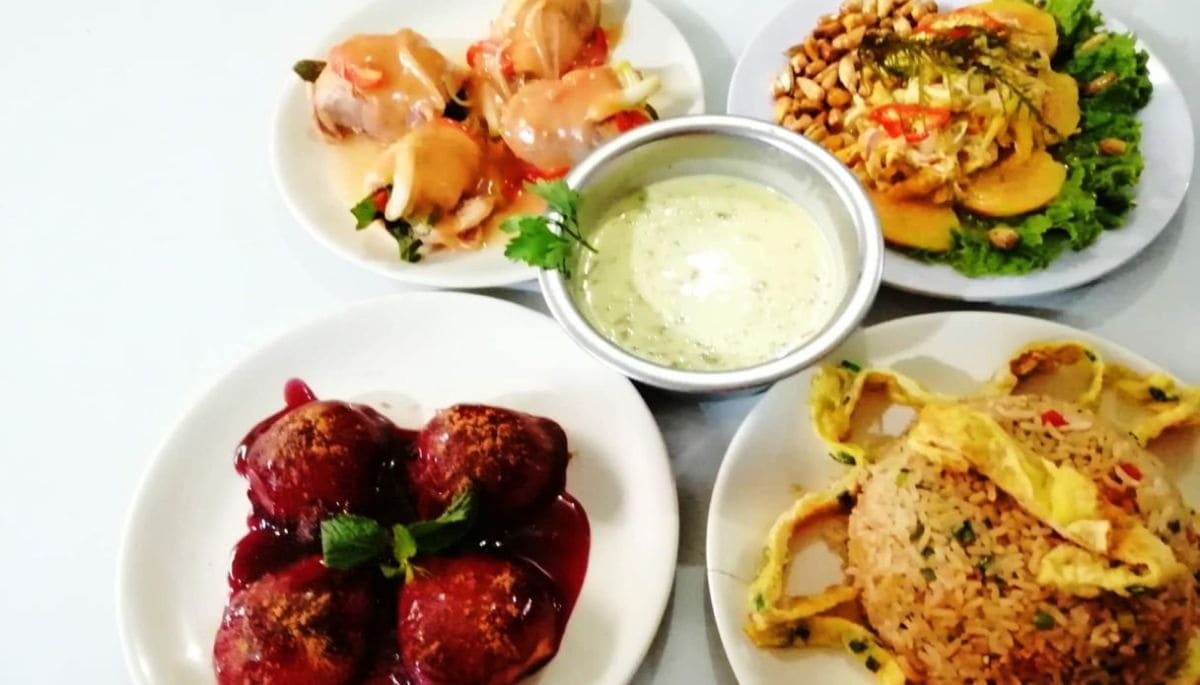 Paragraph item 25
BAGGAGE STORAGE
TreXperience provides free storage for all our travelers for the need in Cusco. We have a special room to collect all your bags on the first day of the tour, keep them safely, and deliver them at the end of your tour whenever you request your new hotel.
You will not need to bring all your travel bags when hiking or traveling to Machu Picchu or around Cusco. Instead, we will provide a duffle bag (only for trekking tours) where you can put the necessary equipment and leave the rest with us in Cusco.
We usually collect the bags on the first morning when we pick you up from your hotel. More information will be given at the briefing held the day before the tour.
Paragraph item 26
SPECIAL ITINERARIES
To make our journeys a truly unforgettable experience, we organize our itineraries to spend the night in the best and less crowded campsites. We start our tours early to avoid the groups. In Machu Picchu, we are always arriving before the crowds to get the best pictures.
Paragraph item 27
NO HIDDEN FEES
When booking a tour, you must consider a few things:
Will the company charge me a booking fee every time I pay using my credit card? Most of them do charge around 5.5%. If you donÔÇÖt want to pay the fee, you must pay in cash, which could be stressful, especially in Cusco, where withdrawing money is expensive from ATMs and only allows you 200$ at a time. TreXperience does not charge any fee, and you can pay more conveniently for yourself, in cash or credit card.
Is all transportation needed included in the tour price? This is important, especially with the emergency horse during alternative treks, buses, and Machu Picchu. Include all transportation from beginning to end.
Is a personal porter included in my Inca Trail Tour? Some tour operators do not offer Porters. In fact, they offer the choice to add at the time of booking or when you arrive in Cusco. When Inca Trail is sold out, it is sold out, so do not fall for that. Book a company that provides personal proter.
Is there any single supplement to pay? At TreXperience, we do not charge extra when camping. However, if you request a private room in a hotel, we will charge 35.USD per night, you can avoid this charge by pairing up with a fellow solo traveler. (Charge only applicable in tours that include hotels)
Paragraph item 28
WE LOVE PACHAMAMA.
We are eco-friendly, we respect nature and the places we visit, we will always clean the places after we camp, and our tour guides will encourage you to do the same.
Paragraph item 29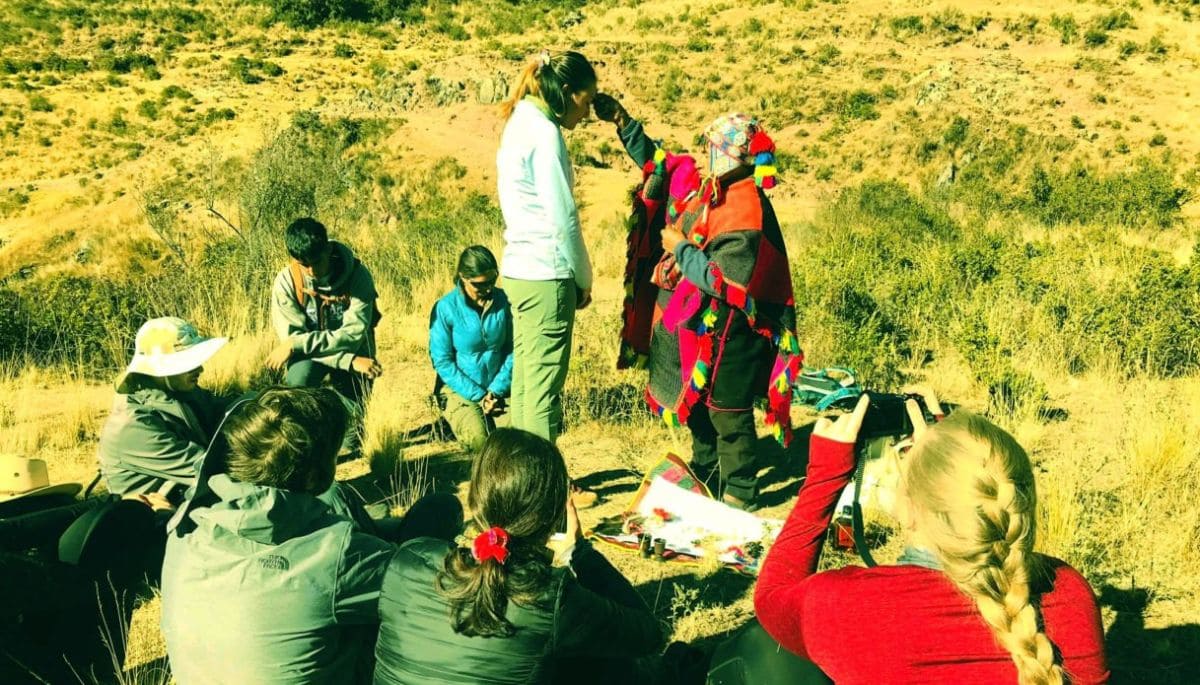 Paragraph item 30
RESPONSIBLE TRAVEL
TreXperience is committed to operating responsibly and sustainably. We recognize that our business impacts the environment and local communities. As such, we strive to minimize our negative impact and maximize our positive contribution. We are proud to be a responsible tour operator. We are committed to the following principles: Minimising our environmental impact, supporting local communities, and promoting responsible travel practices amongst our clients. If you want to learn more about our responsible travel policies and practices, please get in touch. We would be happy to chat with you about how we work to make TreXperience a sustainable and responsible business.
Paragraph item 32
Commitment to Excellence
TreXperience Values
To provide you with unforgettable vacations in Peru, we always:
We treat all guests and staff as a family, welcoming them to the TreXperience family.
We always share a smile, call by name, engage with our guests and the local communities.
Our guests' and staff's safety and security is the number one priority.
We involve highly trained local staff (guides, cooks, porters, drivers)
We aim to create unforgettable experiences combining nature, culture, trekking, food, and lots of fun in all our tours.
Paragraph item 33
TreXperience Goals
Our main goal is to provide unforgettable journeys to all our guests, and this will bring challenges, and we must find ways to keep improving our company.
TreXperience will always:
Offer Unique trekking experiences to Machu Picchu.
Sustainable travel to reduce the negative impacting nature and village
Provide the best equipment, food, and local experience
Include in our team the best tour guides, chefs, porters
Be pioneers always in providing better workplace conditions to Porters.
Support the local communities by including them in a sustainable business
Recycle, and collect trash on the trails to keep the house clean
Reduce to a minimum the risk of accidents on the tours.
Paragraph item 35
This block is broken. The Content group or the paragraph does not exist.