TreXperience "100% Peruvian Tour Operator."
TreXperience is a 100% Peruvian tour operator, allowing travelers to explore Peru in an authentic and responsible way. From the ancient ruins of Machu Picchu to the stunning landscapes of the Andes, TreXperience offers a wide variety of tours and activities that will allow you to experience the best of what Peru has to offer. We are committed to providing travelers with an authentic Peruvian experience, which is why our tour guides are locals who know the country inside and out.
We believe that there is no better way to learn about a culture than to experience it firsthand, and our tours are designed to give you an intimate look at the people and places that make Peru such a special place. Whether you're looking for an adventure-filled trip or a more relaxed vacation, TreXperience has a perfect tour. So come and explore Peru with us – we guarantee you won't be disappointed!
At TreXperience, we care a lot about environmental conservation and helping our community. We organize cleaning campaigns and reforestation activities. We also built a library where we provide computers with internet, school books, and other local kids' materials. We believe in supporting the development of our country through education and sustainable tourism.
We offer various treks to Machu Picchu, like the Classic Inca Trail, Salkantay trek, Lares trek, and even a shorter 2-day version of the Inca Trail. Everyone in our TreXperience family comes from Cusco or the Sacred Valley to have a local, authentic experience.
TreXperience is dedicated to providing its clients with an authentic Peruvian experience, and its tours are designed to give travelers a comprehensive view of the country. Whether you're interested in exploring the the Inca Trail to Machu Picchu, The sacred Valley, the Rainbow Mountain, the Amazon rainforest, hiking through the Andes mountains, or visiting the ancient ruins of Machu Picchu, TreXperience has a tour that will suit your needs.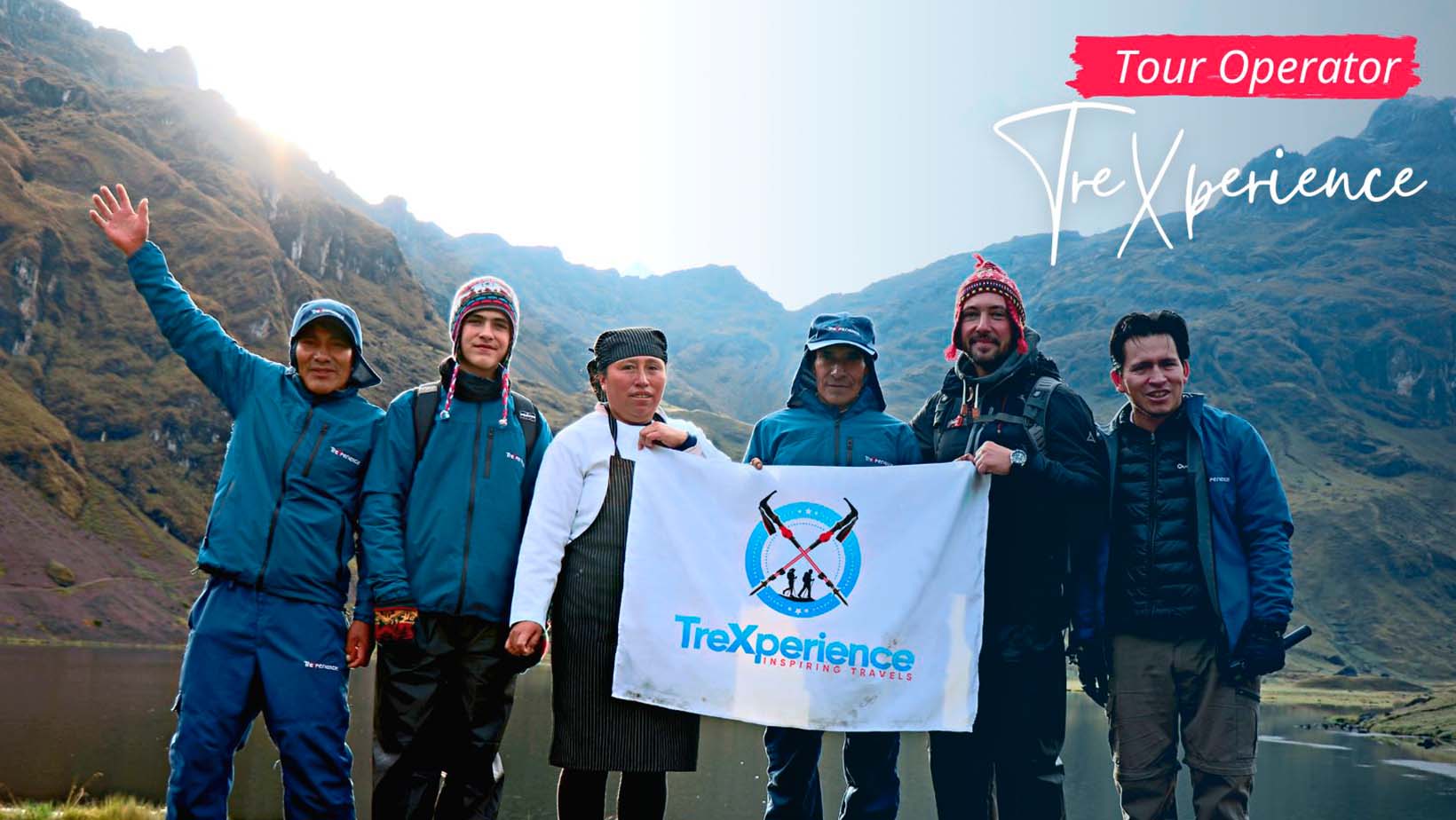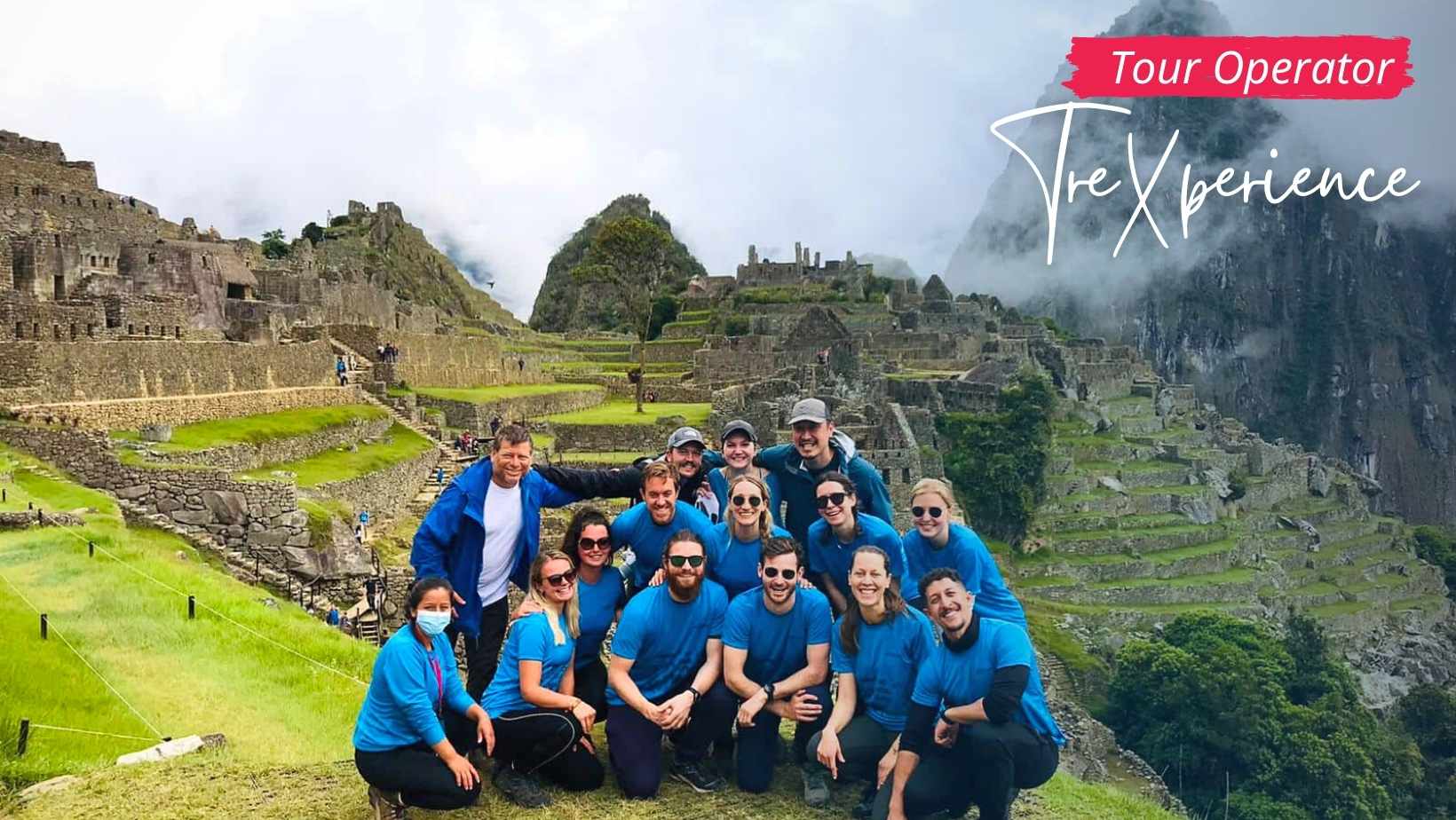 MISSIÓN:
TreXperience is a company that allows people to learn about and experience different cultures through travel. Our mission is to provide an immersive cultural experience that educates and enriches our participants. We believe that travel should be an opportunity to learn about other cultures and to build relationships with people from different backgrounds.
We strive to create an environment where people can feel safe to explore new things and challenge their own assumptions about the world. We work with local partners in each destination to ensure that our participants have the opportunity to learn about the culture, history, and people of the places they visit. We hope our participants will come away from their TreXperience with a greater understanding of themselves and the world around them.
Our mission is to help people have the best possible travel experience. We believe that travel should be accessible to everyone, and we work hard to ensure that our site is a helpful resource for travelers of all types. Whether you're looking for information on the best hotels in your destination or tips on making the most of your time while you're there, we're here to help.
VISION:
TreXperience vision is to make a difference in the world by providing unique and authentic travel experiences that connect people with local communities and cultures. We believe that travel can be a force for good and that by working with local partners, we can create a positive impact while providing amazing experiences for our guests. Our goal is to offer an alternative to mass tourism, which often negatively impacts communities and the environment.
We believe in sustainable tourism that benefits both travelers and the communities they visit. We are committed to offering responsible travel experiences that are educational, transformative, and fun. We hope that through TreXperience, travelers will better understand the world and its peoples, cultures, and natural wonders.
We offer various unique travel experiences designed to help our clients connect with the world around them. From trekking adventures to cultural immersion programs, we offer something for everyone. Our ultimate goal is to create meaningful connections between people and the planet and to promote sustainable tourism practices that protect our world for future generations.
VALUES:
TreXperience values are the foundation of our company. They are the standards by which we operate and the principles that guide our decision-making. Our values define who we are and how we treat others. They shape our culture and set the tone for how we work together.
We are:
A company that puts people first
We treat our employees, customers, and partners with respect.
We value their feedback and suggestions.
We work to create a fair and inclusive environment where everyone
A company that is passionate about customer success
We build strong relationships based on trust and mutual respect.
A company that takes risks and learns from failure
We encourage experimentation and learning.
We are not afraid to fail, but we learn from our mistakes.
We take risks, but we manage them carefully.
We focus on execution and getting things done.
We stay flexible and adaptable as we learn and grow.